Regular price
Sale price
£34.20 GBP
Unit price
per
Sale
Sold out
Revive your skin with this 3 step Reviving Routine that cleanses, tones and moisturises with botanical ingredients to hydrate dry areas, calm irritation and deeply nourish. With consistent use customers often see results within 4 weeks as the outer layer of skin is strengthened and your skin is fed the nutrients it needs for a vibrant health appearance.  
Here's why to use this 3 step routine - 
The Conditioning Cleansing Balm cleanses and conditions your skin with gently exfoliating Kaolin Clay and toning Lemon Seed Oil. The lovely light balm is perfectly formulated to break down oil, makeup and dirt, and leaves your skin cleansed, nourished and glowing. Squalane provides regenerative and antibacterial properties, while Shea Butter locks in hydration, with a dose of Vitamin E for powerful antioxidant results. With a silky texture and zesty scent. 
Applied after cleansing, this multi-tasking toning Rose Water helps to balance your skin, for a brighter and more even looking complexion. Wonderfully calming and refreshing it ensures pores are refined and hydrated, while removing any final traces of cleanser to prepare the skin for your favourite face oil. An essential step in your skincare routine and it smells delicious!
The Rejuvenating Rich Face Oil is packed with 9 skin-loving botanicals for hydrated and plump skin. Containing a rich blend of vitamins, antioxidants and omegas it improves skin tone, encourages healthy rejuvenation of skin cells and protects. With Sea Buckthorn Oil for an extra dose of antioxidants and Rose Essential Oil adding floral notes while toning and lifting the skin, this oil will leave you with a gorgeous rich glow. 
Ingredients

When it comes to what you put on your skin we believe the ingredients are the important part. So, why buy me? Because I contain all of these amazing plants...

Conditioning Cleansing Balm Ingredients

Coconut Oil - This oil is fantastic at removing makeup and dirt from your skin. It's also great at moisturising and conditioning the skin.

Grapeseed Oil - Rich in Linoleic Acid (omega 6) which helps to tone and condition the skin.

Sunflower Seed Oil - Helps to even out skin tone due to it being rich in Vitamin E. It also works with the coconut oil at lifting away dirt and makeup.

Lemon Seed Oil - High in Oleic Acid which enhances absorption and increase ability to lock moisture in and has a lovely rich texture.

Beeswax - Rejuvenating and protecting to the skin beeswax soothes with its rich mixture of vitamin A.

Shea Butter - Adds softness with hydrating Vitamin A.

Kaolin Clay - Offers gentle exfoliation and has skin toning properties.

Squalane - Regenerative and antibacterial, this soothes and conditions the skin with high antioxidant properties.

Vitamin E - This plant based Vitamin E is easy for your skin to absorb helping to retain the natural moisture in your skin and is a powerful antioxidant.

Lemon Essential Oil - Adds a beautiful zesty scent while toning and balancing the skin.

Rose Water Ingredients

Rose - Hydrating, refreshing and soothing, rose petals are steamed and mixed with water to bring all of the plant's goodness straight to your skin.

Rich Face Oil Ingredients

Apricot Kernel Oil - This oil is light and easily absorbed into the skin due to the high content of Olecia acid which contains Omega 9. This enhances nutrient absorption and locks in moisture. Packed with vitamins (A, B1, B2, B6, B17, E).

Sweet Almond Oil - This oil is packed with vitamins (A, B1, B2, B6) and protein with Linoleic acid - an essential beauty nutrient, helping to retain moisture and acting as an anti inflammatory to soothe and calm your skin.

Pumpkin Seed Oil - This oil is rich in nutrients and has excellent moisturising properties. It's especially high in zinc which helps improve skin tone.

Organic Avocado Oil - This oil is ultra rich and nutritious. It has been chosen for it's rejuvenating and regenerating properties that help to resolve skin issues. Packed with vitamins (A, B1, B2, D, E) and Linoleic acid.

Baobab Seed Oil - This intensely rich and nourishing oil is high in vitamin A providing rejuvenating properties.

Jojoba Seed Oil - This oil is most like our skin's natural oil Sebum which moisturises, nourishes and protects your skin, giving your skin a helping hand.

Rosehip Fruit Oil - Containing vitamin A this oil helps with rejuvenating your skin cells.

Sea Buckthorn Pulp Oil - Super high in vitamins and antioxidants this oil is deeply moisturising and rejuvenating.

Rose Absolute Essential Oil - Rich and floral with dark and dusky undertones, this oil adds a lovely fragrance while toning and lifting the skin.
How to use

1. Warm the Conditioning Cleansing Balm between your fingers and massage well into your skin. Rinse the face cloth in warm water and wipe off.

2. Soak a cotton wool pad in the Rose Water and wipe over your face.

3. Use 3-5 drops of the Rich Face Oil and massage in.
View full details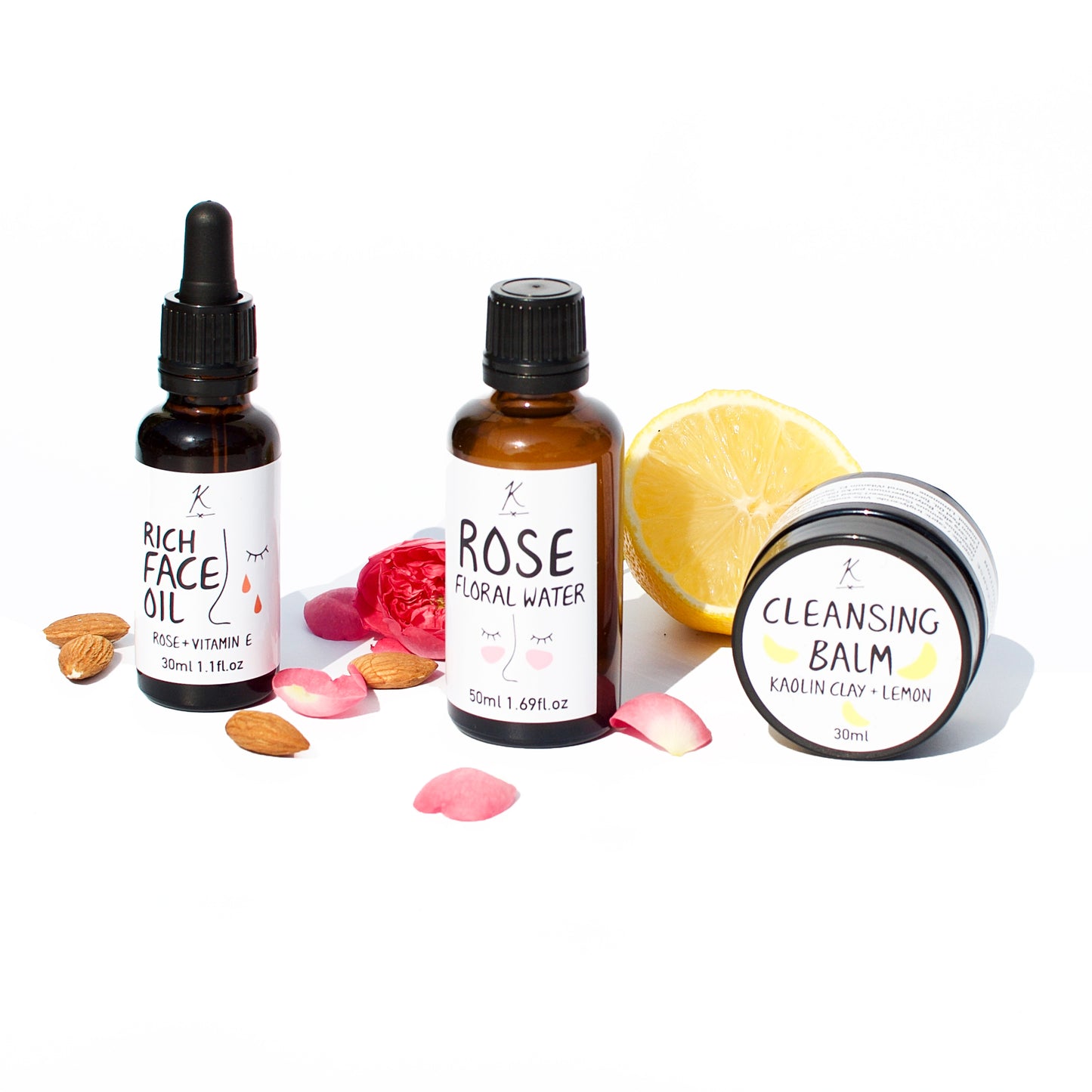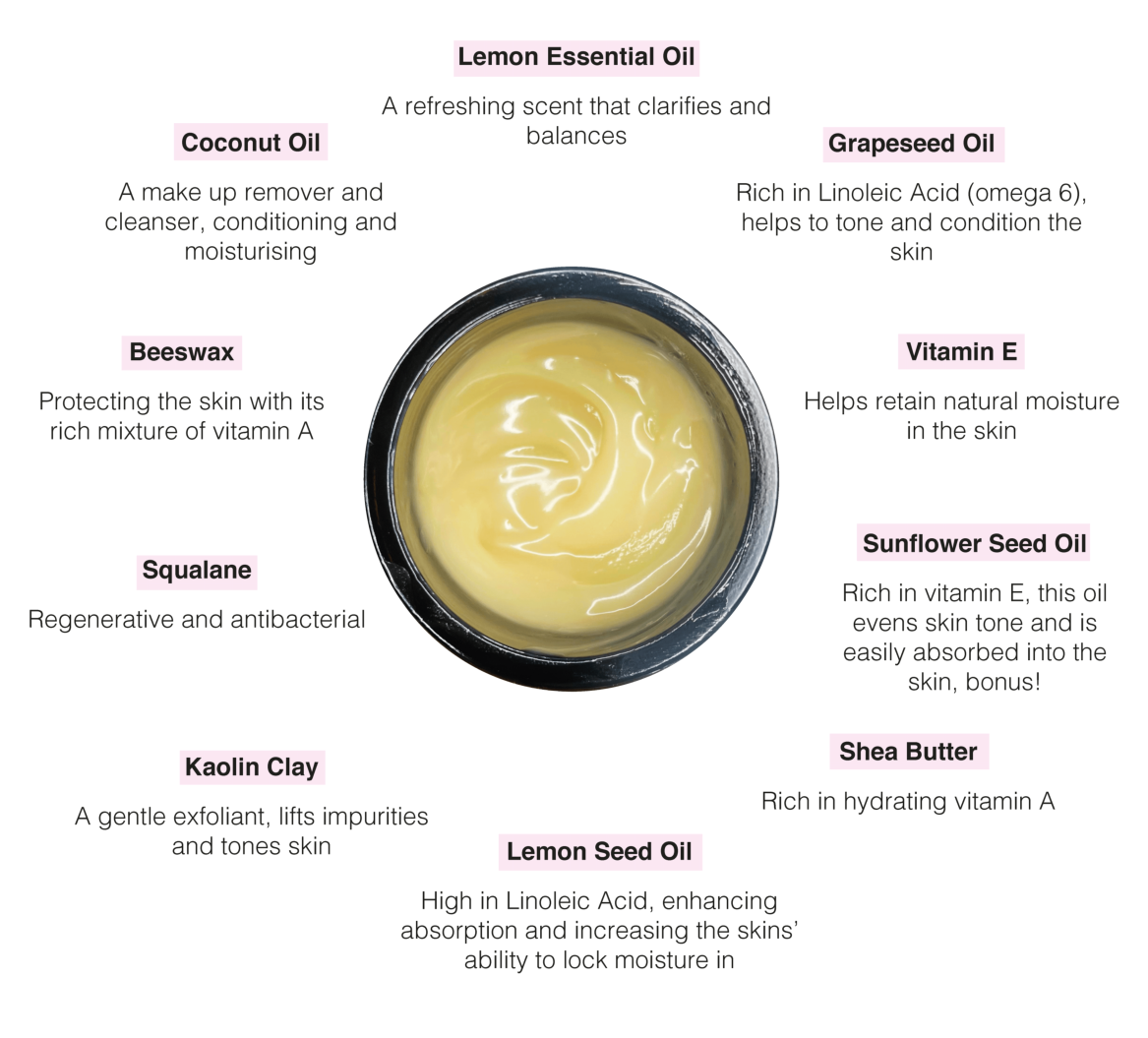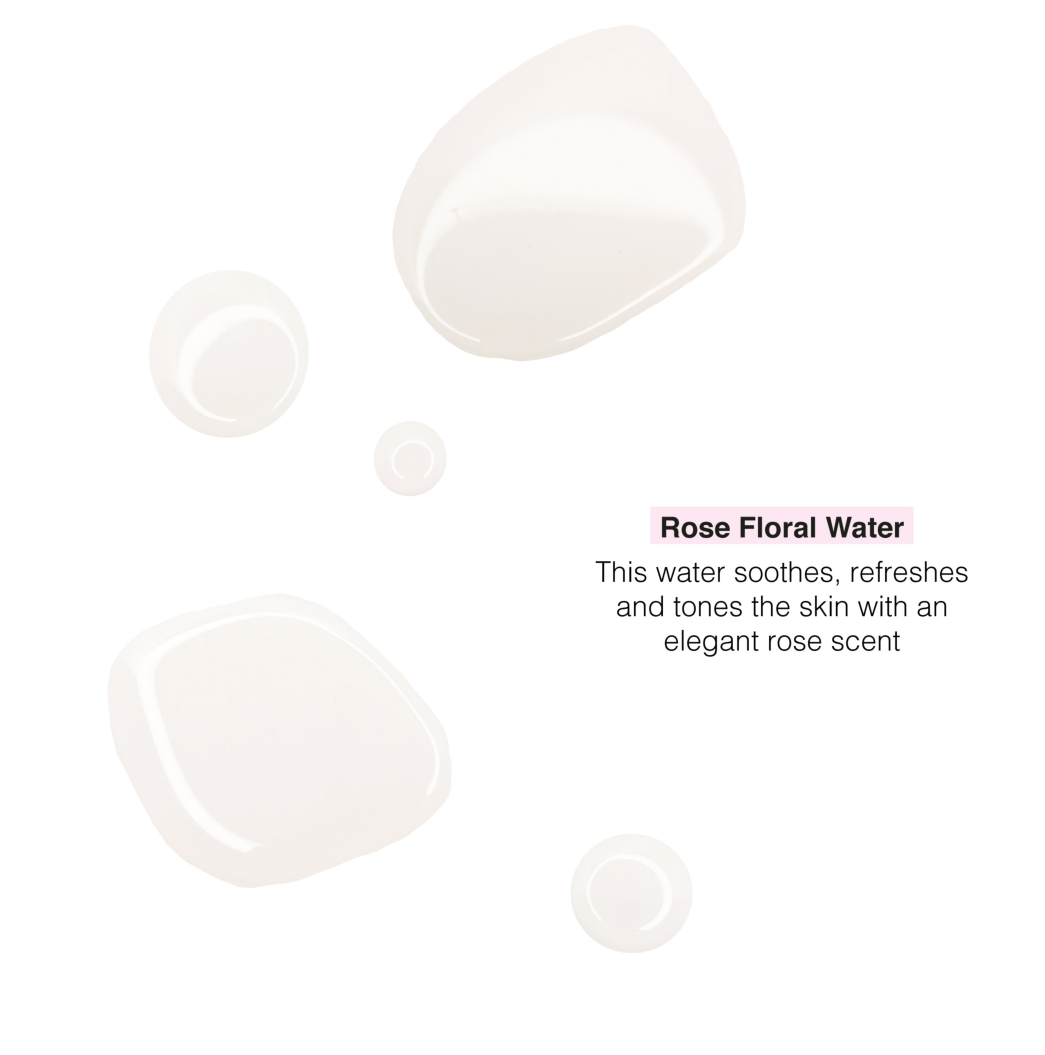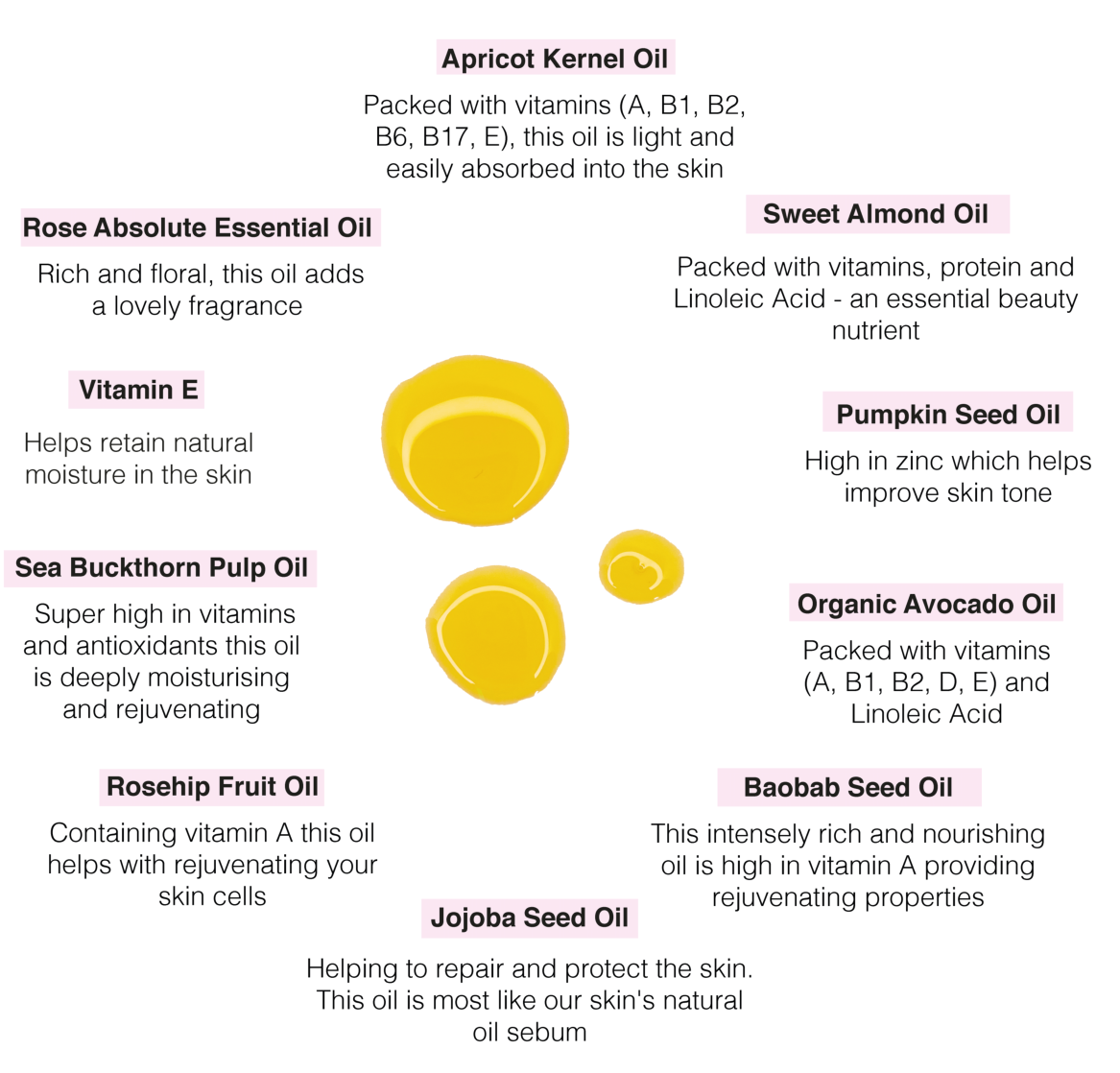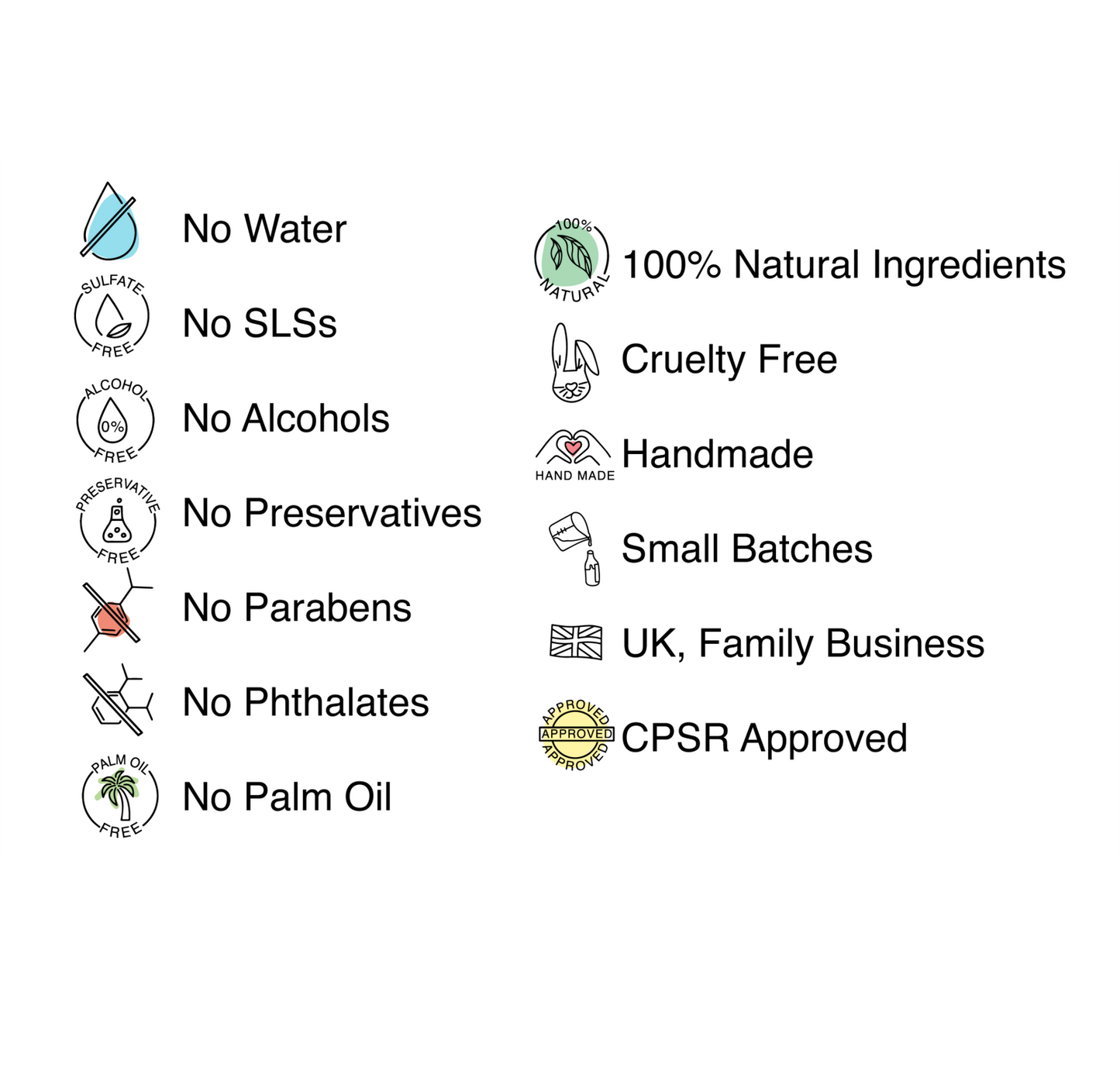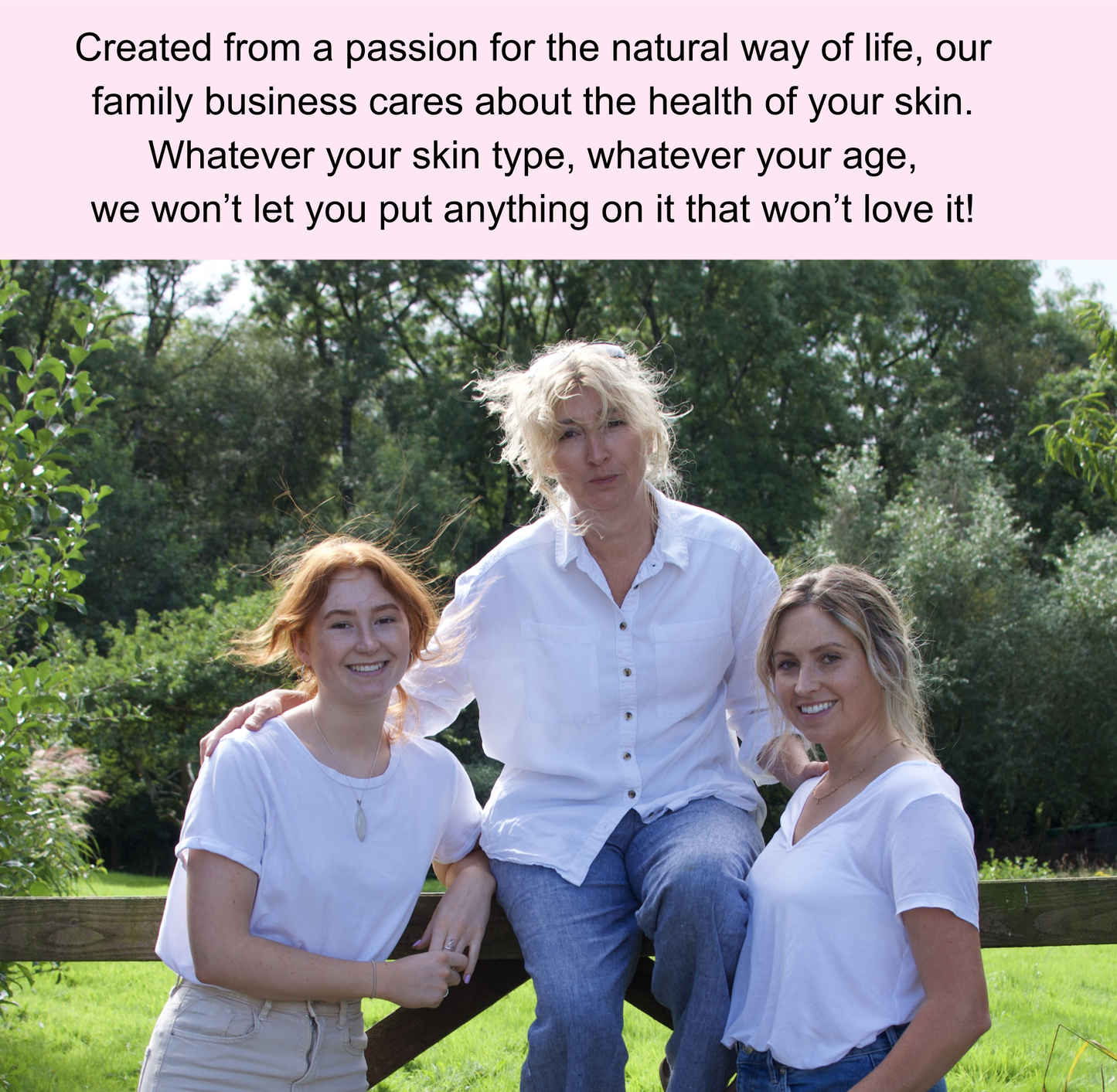 Wow!
I have been using these products for a few weeks now and my skin feels amazing! Even after the first application, I could feel a massive difference. My skin feels soft, smooth, moisturised. The products smell amazing - especially the cleansing balm. I love that the set comes with a face cloth too - you literally have everything you need in one box! I've tried all the expensive brands before, like Elemis, and my skin was left feeling dry and stripped. This is far superior!
Fantastic products!
I bought this set for myself and my partner to use. He has sensitive skin, and mine is more combination so I was slightly worried this may be too oily for me. However, we both love it! It leaves my skin feeling so smooth, I have even had numerous compliments - I've never had compliments! Very happy, and have ordered again 😊
Not sure what's best for you?
Drop us a message telling us about your skin an we'll reccommend products for you!
kind-oils@outlook.com