Regular price
Sale price
£11.40 GBP
Unit price
per
Sale
Sold out
The Glow Body Oil contains 9 botanical ingredients that will hydrate, soothe and condition your skin. Rich in Omega 3 which helps to attract moisture and strengthen the skin, along with Sea Buckthorn to leave your skin with a gorgeous golden glow. This oil soaks in easily and leaves your skin feeling soft and hydrated.
Ingredients

When it comes to what you put on your skin we believe the ingredients are the important part. So, why buy me? Because I contain all of these amazing plants...

Sweet Almond Oil - This oil is packed with vitamins (A, B1, B2, B6) and protein with Linoleic acid - an essential beauty nutrient, helping to retain moisture and acting as an anti inflammatory to soothe and calm your skin.

Apricot Kernel Oil - This oil is light and easily absorbed into the skin. It's natural linoleic acid (omega 6) content strengthens the skin's barrier function and its oleic acid (omega 9) content softens skin and gives a satin-like feel. Packed with vitamins (A, B1, B2, B6, B17, E).

Organic Avocado Oil - This oil is ultra rich and nutritious. It has been chosen for it's rejuvenating and regenerating properties that help to resolve skin issues. Packed with vitamins (A, B1, B2, D, E) and Linoleic acid.

Calendula Oil - This oil offers calming and soothing properties and is infused with marigold flowers.

Hemp Oil - This oil is amazingly rich in Omega 3, attracting moisture and strengthening the skin. It's one of natures richest sources of poly-unsaturated fatty acids which increase the moisture in the skin keeping it soft and subtle.

Rosehip Oil - Containing Vitamin A this oil is rejuvenating, helping with stretch marks and blemishes.

Wheatgerm - Rich in Vitamin E this oil is a natural antioxidant providing excellent moisturising properties.

Sea Buckthorn Pulp Oil - Super high in vitamins and antioxidants this oil is deeply moisturising and rejuvenating.

Vitamin E - This plant based Vitamin E is easy for your skin to absorb helping to retain the natural moisture in your skin and is a powerful antioxidant.
How to use

This oil is light and easily absorbed into the skin. Simply add a few drops to your hands and rub all over your body. Then admire how beautifully soft and glowing your skin is!
View full details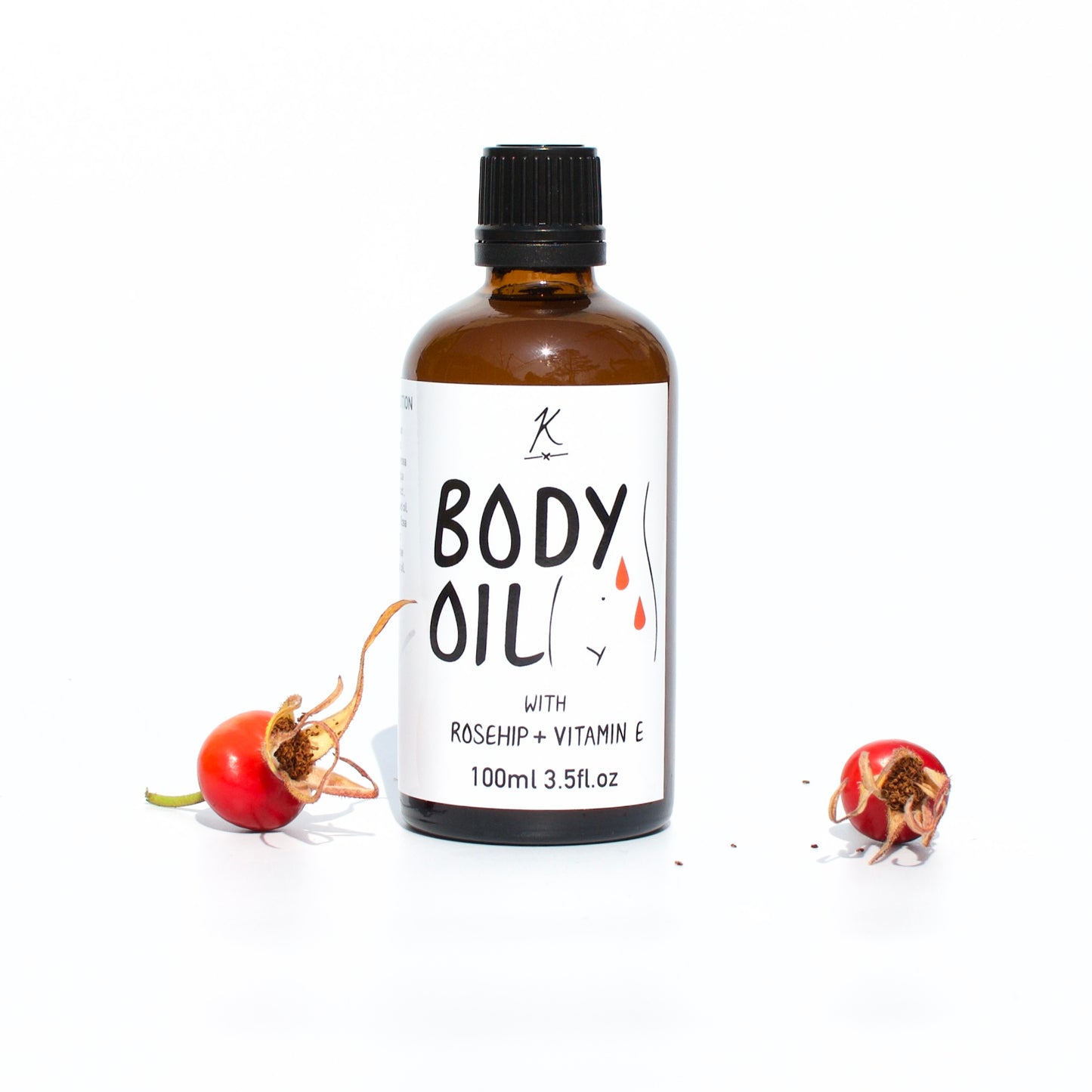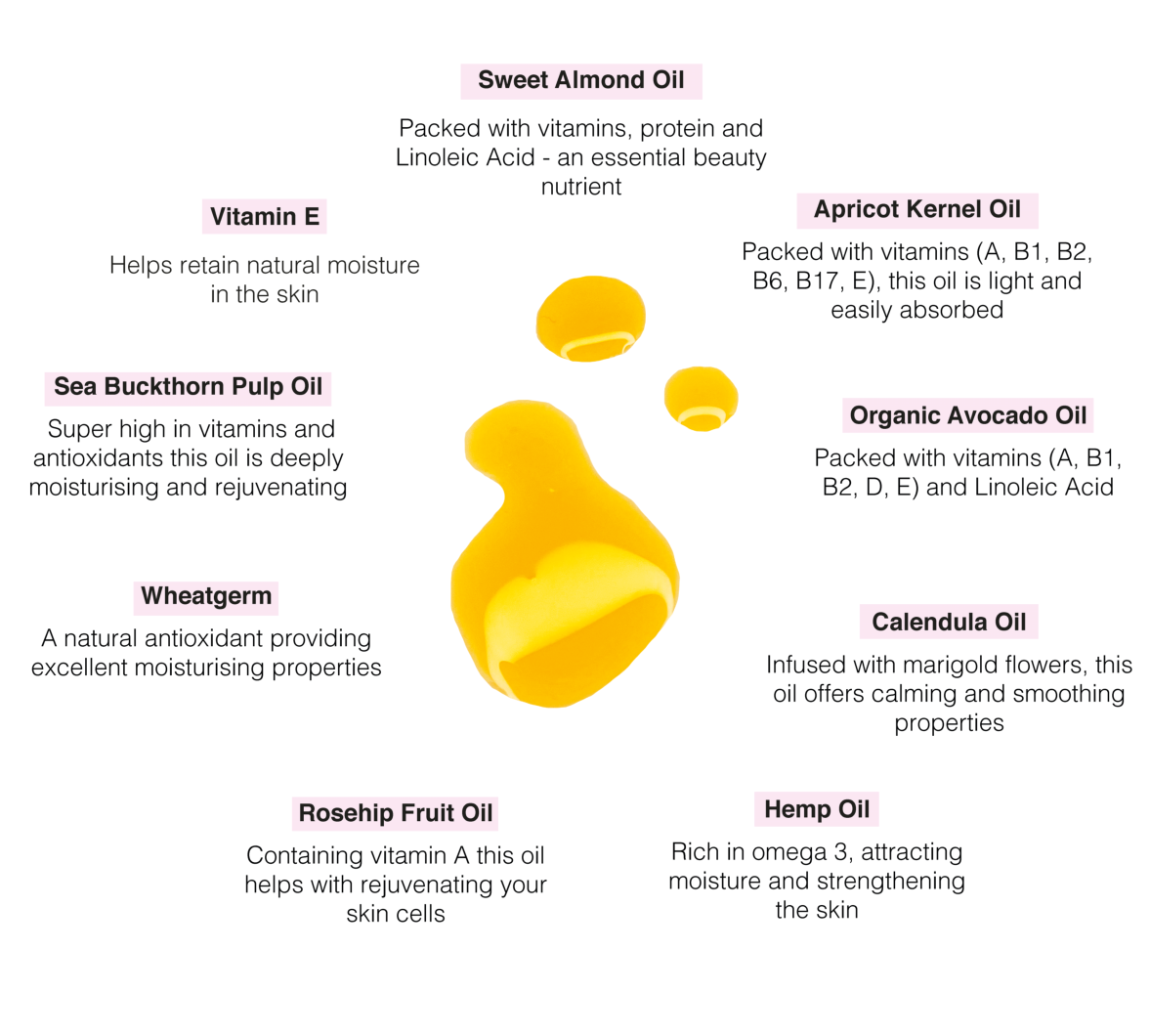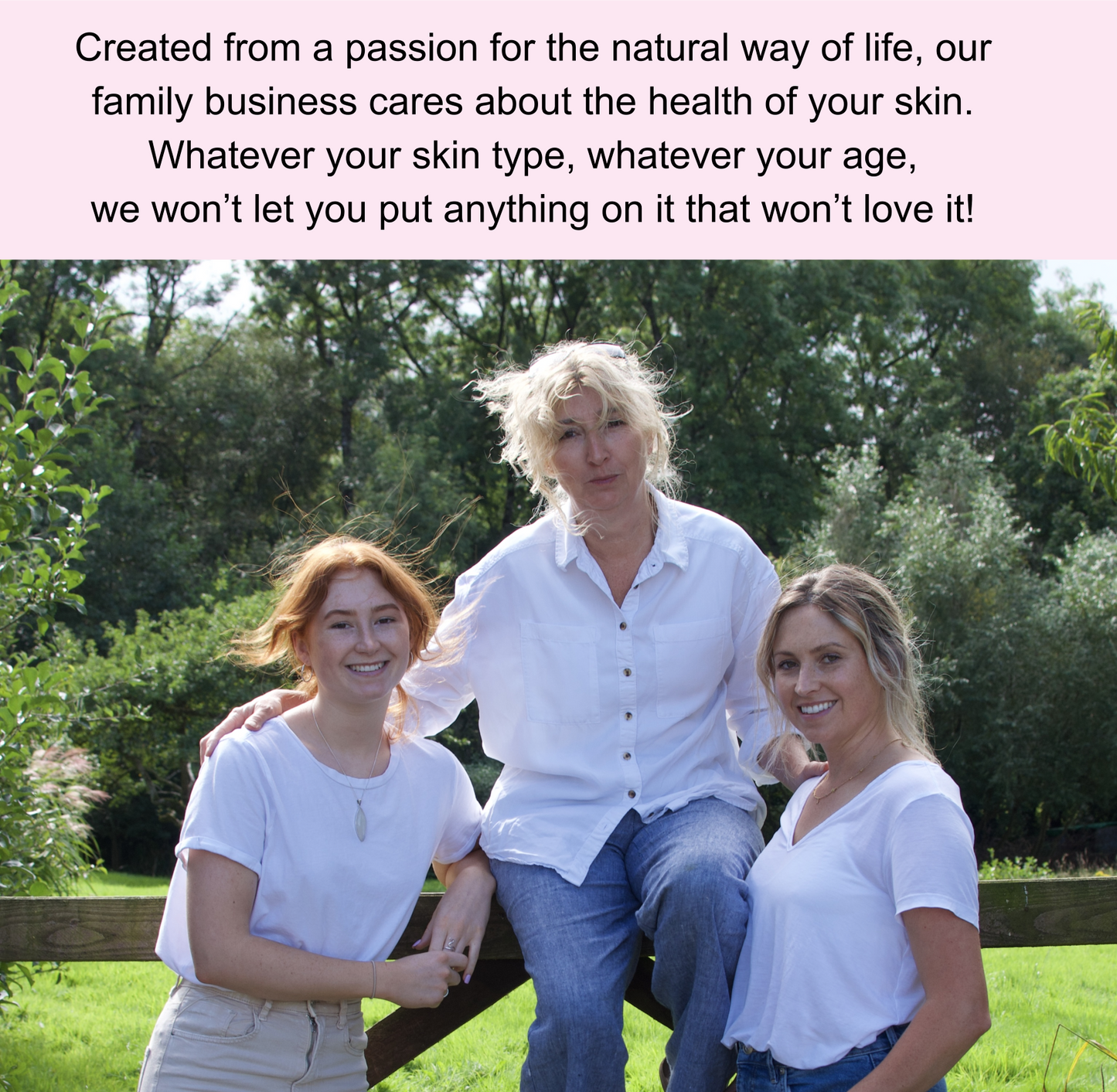 Love these products
I adore the body oil, my skin feels lovely after using it. The lemongrass body lotion is also amazing, oys so light but the smell lingers for ages after putting it on. I bought the oil for a friend as well and she also raves about it! Great products.
Not sure what's best for you?
Drop us a message telling us about your skin an we'll reccommend products for you!
kind-oils@outlook.com