Regular price
£0.00 GBP
Sale price
£15.50 GBP
Unit price
per
Sale
Sold out
This Illuminating Light Face Oil is packed with 9 skin-loving botanicals for vibrant and healthy skin. Containing essential beauty nutrients and powerful antioxidants it locks in moisture, nourishes and protects your skin. With Linoleic Acid, Zinc and Vitamin E to encourage healthy skin renewal, brighten skin tone and feed your skin to keep it glowing and radiant. Deeply hydrating yet lightweight, it can be used under makeup and adds a beautiful dewy glow.  
Ingredients

When it comes to what you put on your skin we believe the ingredients are the important part. So, why buy me? Because I contain all of these amazing plants...

Camellia Seed Oil - This oil is easily absorbed into the skin and provides a boost of moisture with plenty of vitamins all of which will help to even skin tone. It's a rich source of Omega 3, 6 and 9.

Apricot Kernel Oil - This oil is light and easily absorbed into the skin. It's natural linoleic acid (omega 6) content strengthens the skin's barrier function and its oleic acid (omega 9) content softens skin and gives a satin-like feel. Packed with vitamins (A, B1, B2, B6, B17, E).

Sweet Almond Oil - This oil is packed with vitamins (A, B1, B2, B6) and protein with Linoleic acid - an essential beauty nutrient, helping to retain moisture and acting as an anti inflammatory to soothe and calm your skin.

Pumpkin Seed Oil - This oil is rich in nutrients and has excellent moisturising properties. It's especially high in zinc which helps improve skin tone.

Jojoba Seed Oil - This oil is most like our skin's natural oil Sebum which moisturises, nourishes and protects your skin, giving your skin a helping hand.

Argan Kernel Oil - This oil contains high levels of vitamin E and Olecia Acid for rich skin nutrition.

Evening Primrose Oil - A rich source of Omega 6 and Gamma Linoleic Acid, this oil soothes your skin while encouraging healthy skin renewal.

Sea Buckthorn Pulp Oil - Super high in vitamins and antioxidants this oil is deeply moisturising and rejuvenating.

Vitamin E - This plant based Vitamin E is easy for your skin to absorb helping to retain the natural moisture in your skin and is a powerful antioxidant.

Jasmine Absolute Essential Oil - This oil aids elasticity and tones the skin while giving a beautiful scent that suits even sensitive skin.

How to use

Apply to clean skin, add 4-5 drops in the palm of your hand, dab onto your face and massage into your skin using gentle up and out motions. Finish by gently patting around your eyes. Don't forget your neck and décolletage area too.
View full details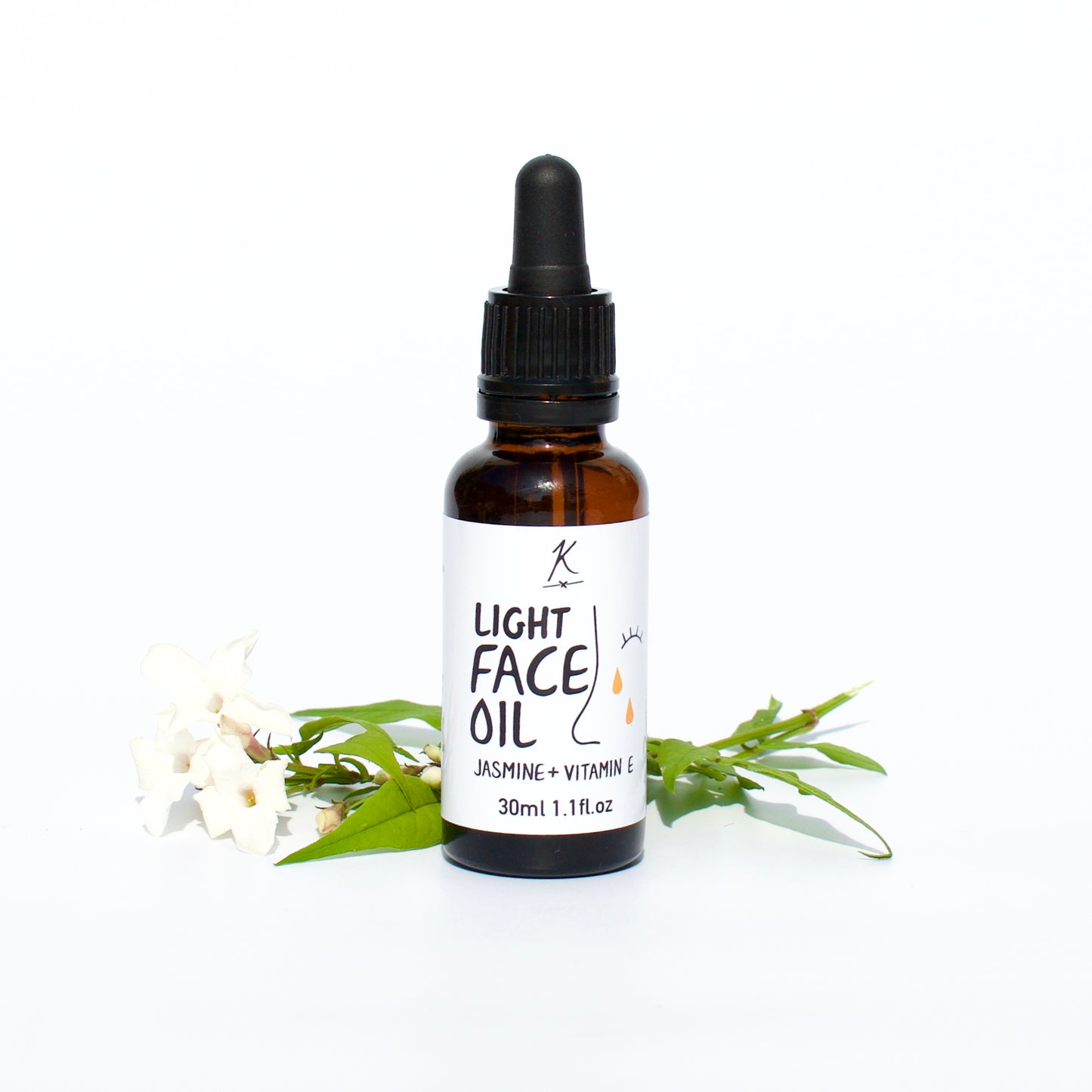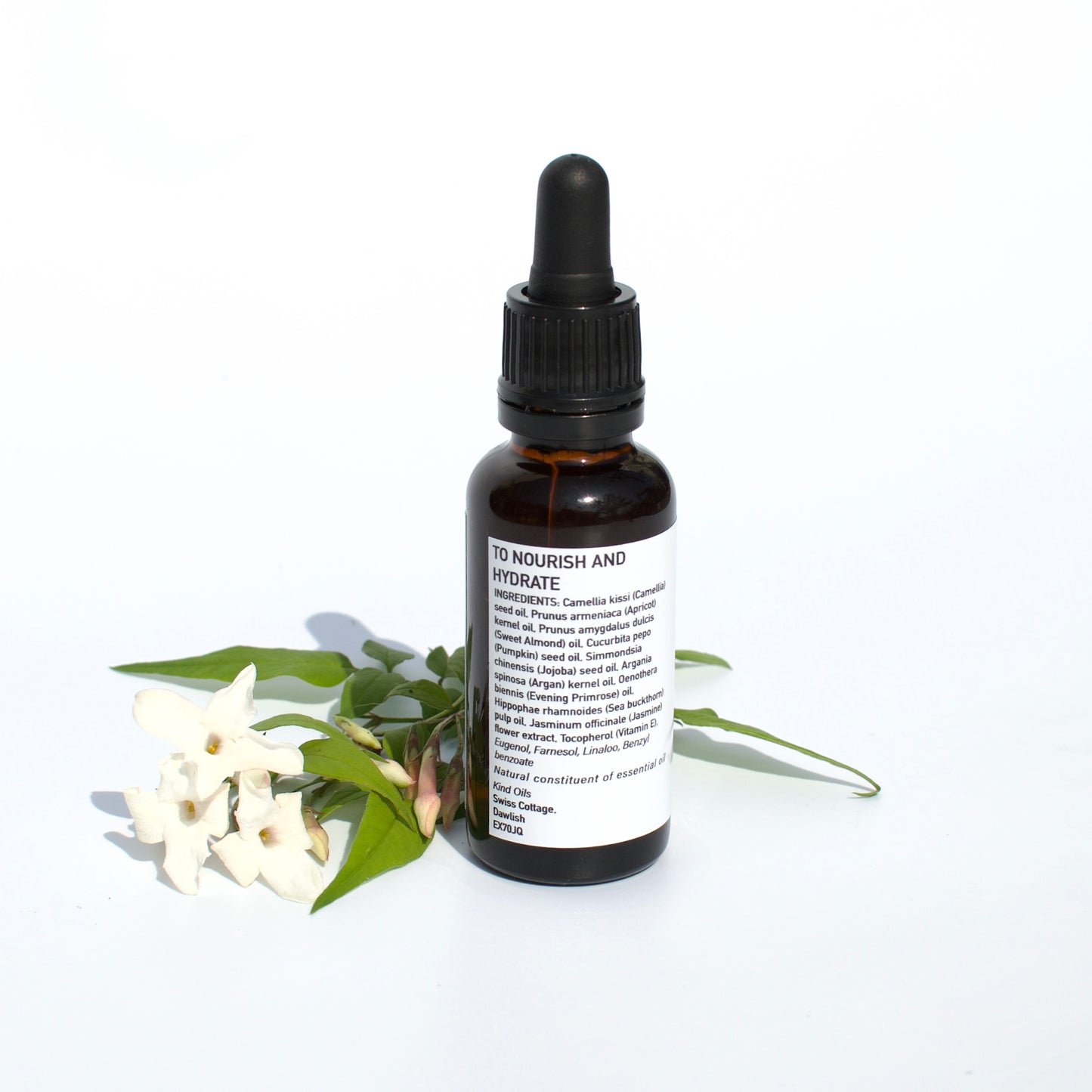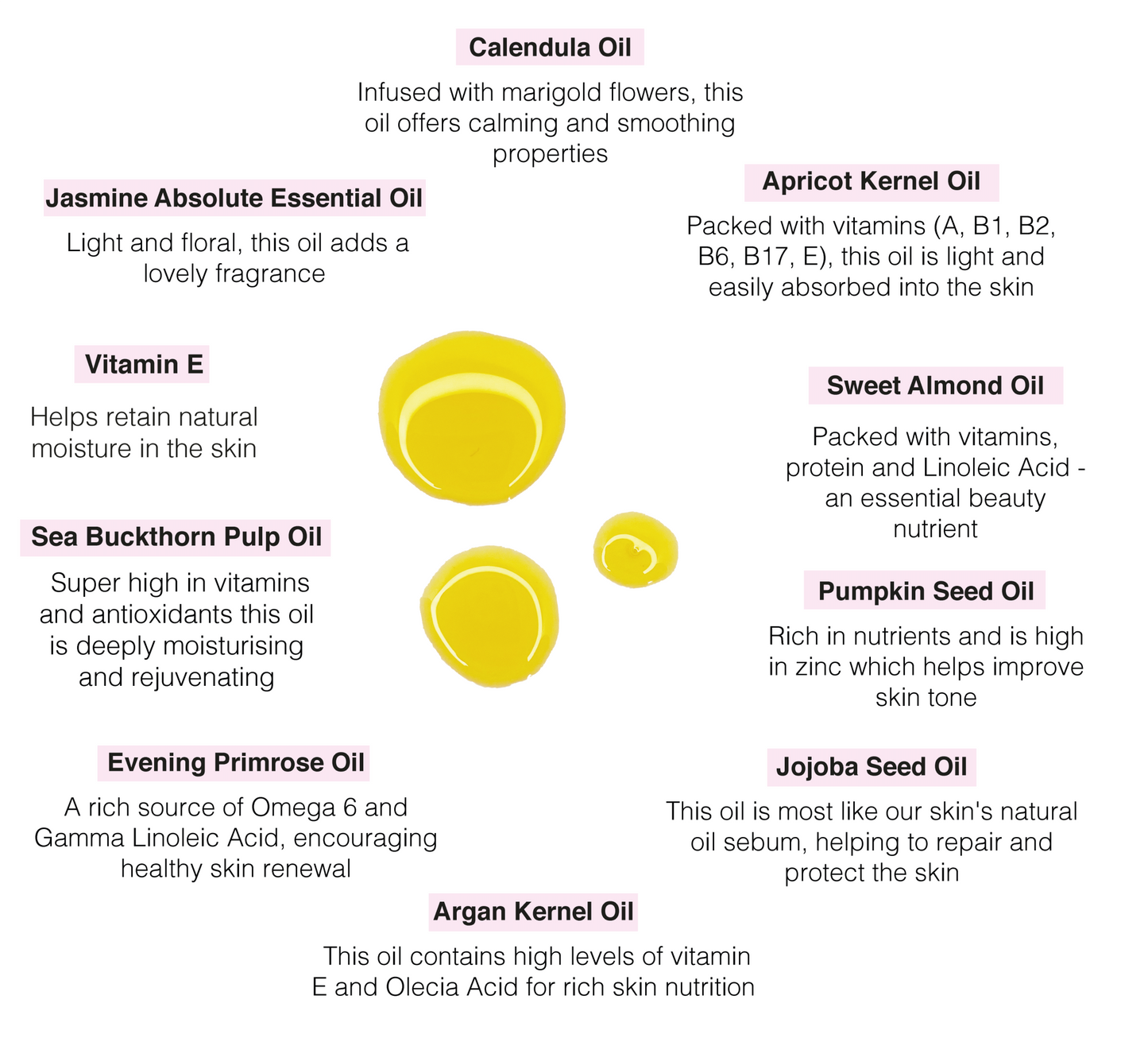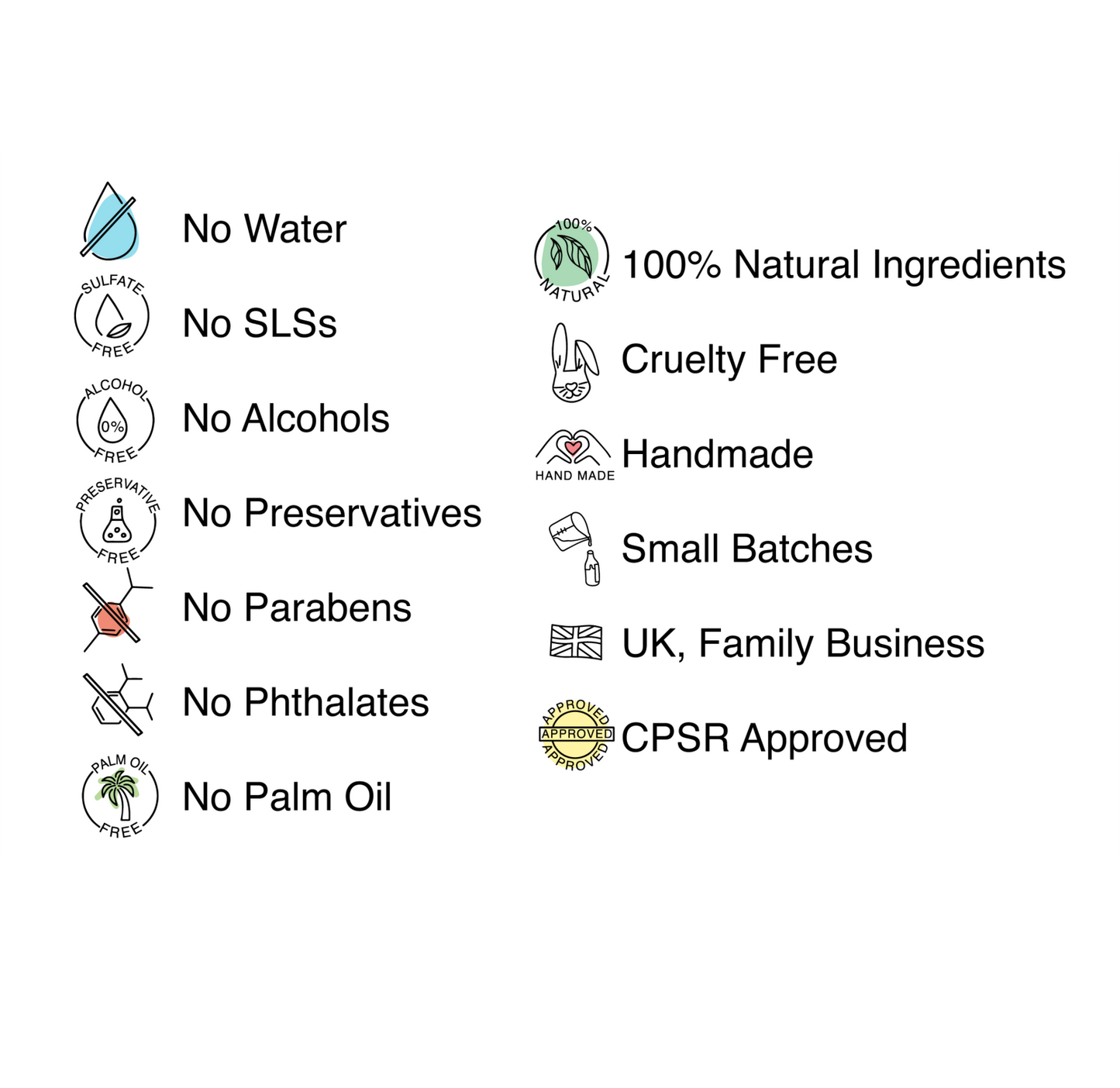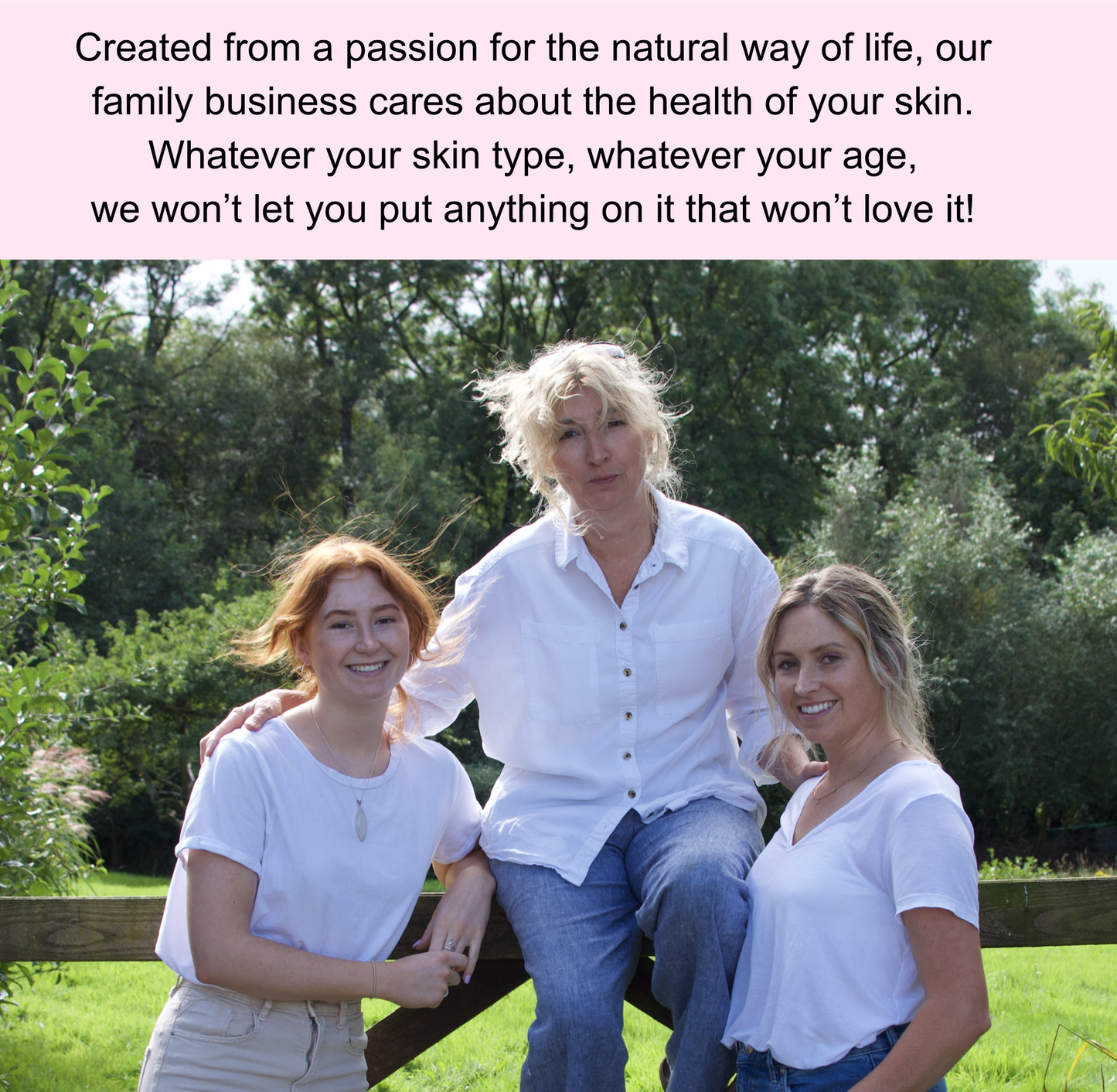 Love this stuff
I've bought this light oil several times now and absolutely love it, as does my skin!
Love love love!!
I absolutely love the face oils from Kind Oils. I have been using them for over a year now and I wouldn't go back to a normal moisturiser. Combined with the cleansing balm, these products have made such a difference to my skin.
Jasmine Oil
This oil smells Devine! It's light on your skin and extremely nourishing. Plus no nasties. It has been just what my skin needed for this time of year.
Very happy
I love the jasmine face oil, it feels light and absorbs lovely into my skin. My skin feels hydrated and soft and not sticky at all.
Smells so good!
This smells wonderful and I've just discovered it's a completely pain free way of keeping a surgical scar on my hand moisturised - NHS care sheet recommended hand cream but with this there is no need to rub in over painful stitches it just absorbs.
Not sure what's best for you?
Drop us a message telling us about your skin an we'll reccommend products for you!
kind-oils@outlook.com