Regular price
Sale price
£22.50 GBP
Unit price
per
Sale
Sold out
This face mask combines powered Rose Petals with Rose Water and Coconut Glycerine. Giving your skin a massive boost of antioxidants, Vitamin C and E, while gently exfoliating, it leaves your skin visibly glowing and extra soft. With a deep red colour and subtle rose fragrance. A simple, beautiful present. 
This set contains... 

A cute mixing bowl made from fallen palm leaves (completely biodegradable)
A bamboo applicator brush
Rose Petal Powder for a antioxidant and vitamin boost
Coconut Glycerine to hydrate the skin and create a lovely silky feel to the mask
Rose Floral Water to calm and refresh your skin
Bamboo and cotton face cloth
Ingredients

When it comes to what you put on your skin we believe the ingredients are the important part. So, why buy me? Because I contain all of these amazing plants...

Coconut Glycerine - Increases skin hydration, relieves dryness and refreshes the skin's surface.

Rose Petal Powder - Is a pure natural exfoliator and cleanser without removing your natural oils. Antioxidant rich and packed with beauty boosting vitamin C and E. Softening and soothing it leaves skin healthy and glowing.

Rose Floral Water - This water sooths, refreshes and tones the skin with an elegant rose scent.

How to use

In your palm leaf bowl mix 2 spoons of the Rose Petal Powder, 3 spoons of Glycerine and 6 pipettes of Rose Floral Water and mix into a smooth, thick mask. Using the brush, smooth the mask over your face and relax for 10 minutes. Wipe off with warm water and admire your soft, rejuvenated skin! Use once a week.
View full details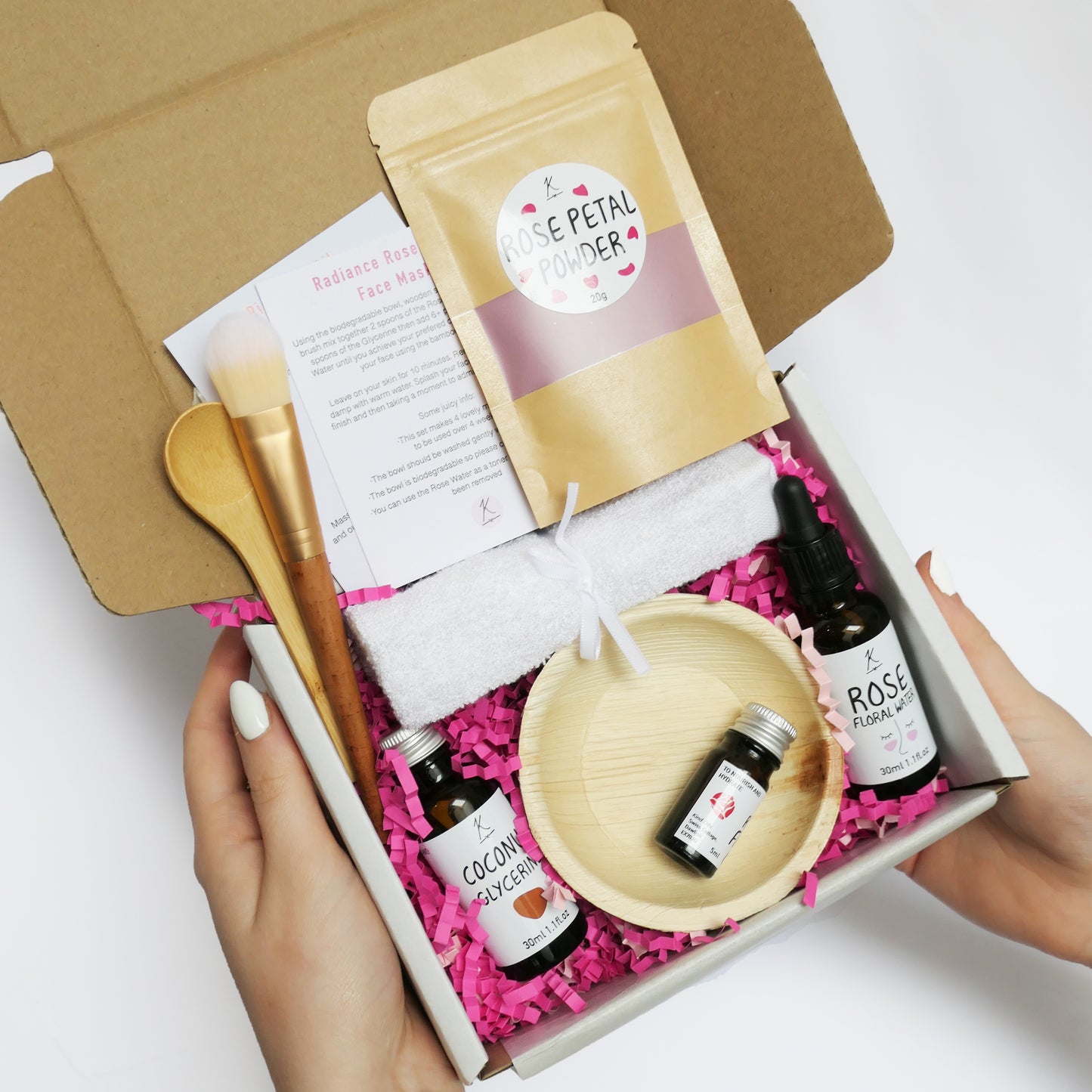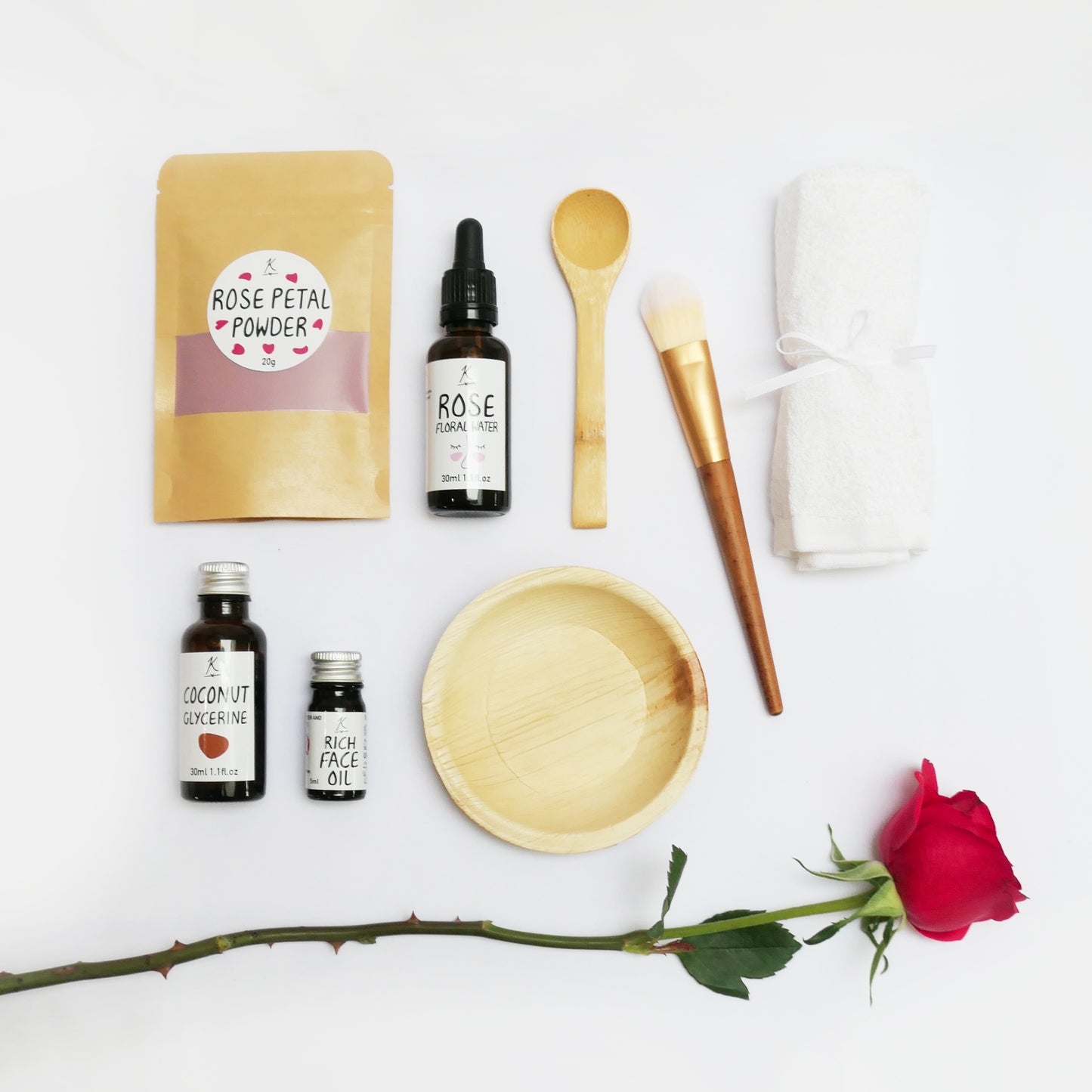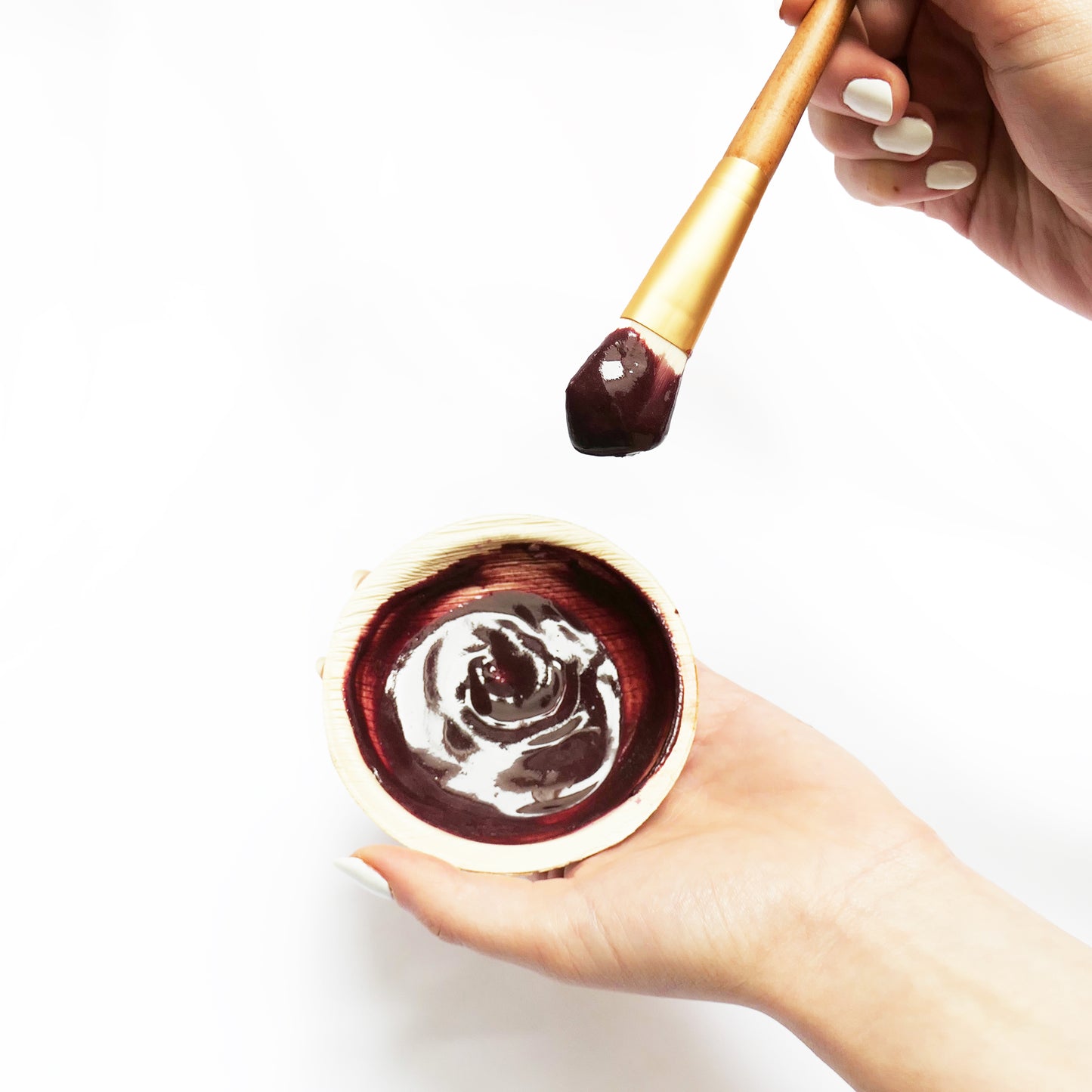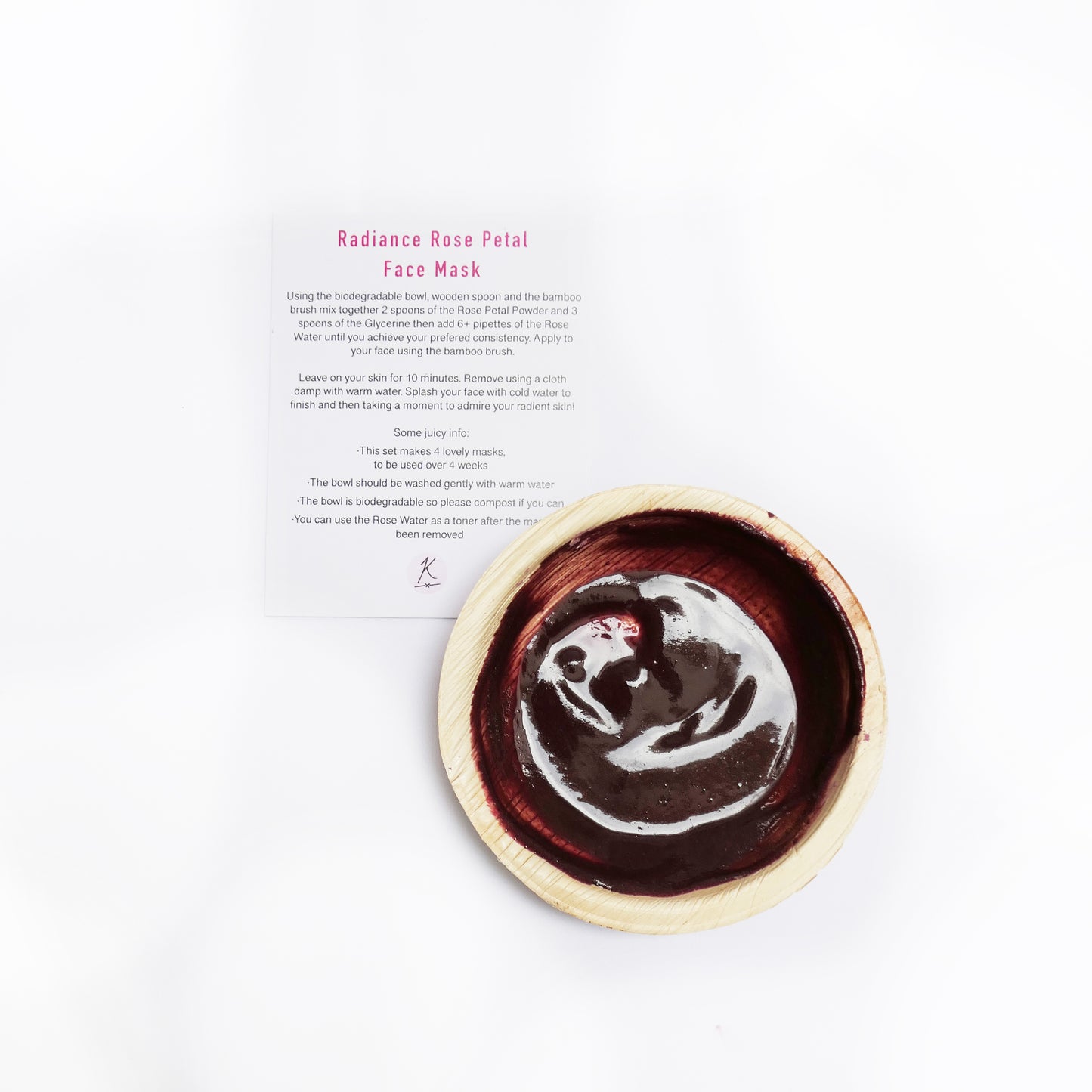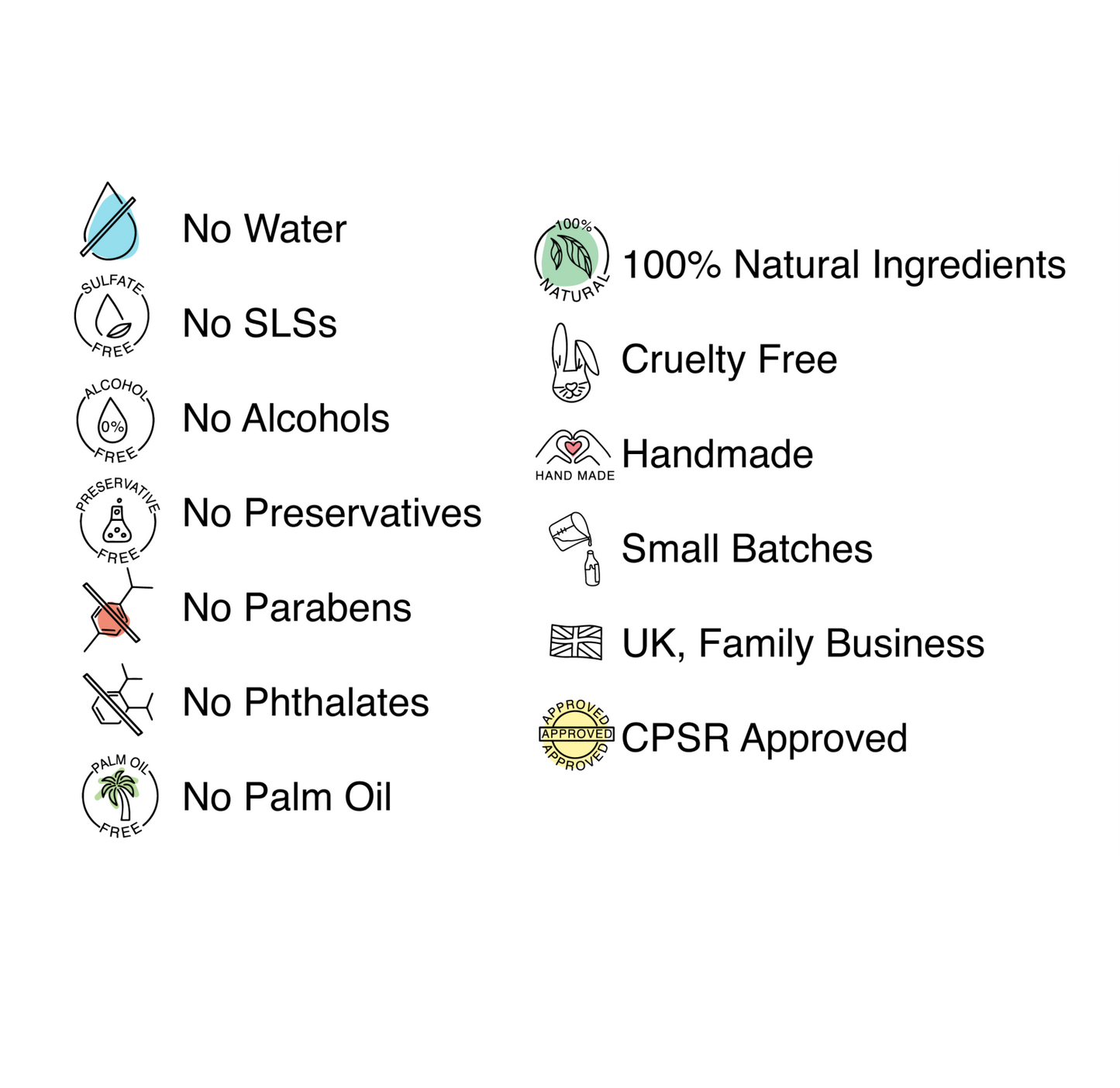 Not sure what's best for you?
Drop us a message telling us about your skin an we'll reccommend products for you!
kind-oils@outlook.com