Regular price
Sale price
£11.70 GBP
Unit price
per
Sale
Sold out
This Indulgant Body Butter uses organic Cocoa and Mango Butter with added botanical oils to moisturise, nourish and soothe even the driest of skin. With a luxurious, rich texture it melts into your skin, leaving you with a natural silky, sheen. This butter is scented with either relaxing Ylang Ylang or invigorating Lemongrass.
Ingredients

When it comes to what you put on your skin we believe the ingredients are the important part. So, why buy me? Because I contain all of these amazing plants...

Organic Mango Butter - This butter is rich in skin softening Omega 9 and chosen for it's soothing and moisturising benefits. It's unrefined to maximise the natural properties for your skin.

Organic Cocoa Butter - This butter is rich in vitamin E and natural minerals to feed and soften your skin. It's unrefined to maximise the natural properties for your skin.

Sweet Almond Oil - This oil is packed with vitamins (A, B1, B2, B6) and protein with Linoleic acid - an essential beauty nutrient, helping to retain moisture and acting as an anti inflammatory to soothe and calm your skin.

Apricot Kernel Oil - This oil is light and easily absorbed into the skin. It's natural linoleic acid (omega 6) content strengthens the skin's barrier function and its oleic acid (omega 9) content softens skin and gives a satin-like feel. Packed with vitamins (A, B1, B2, B6, B17, E).

Organic Avocado Oil - This oil is ultra rich and nutritious. It has been chosen for it's rejuvenating and regenerating properties that help to resolve skin issues. Packed with vitamins (A, B1, B2, D, E) and Linoleic acid.

Olive Oil - This oil offers superb skin nourishment and includes essential fatty acids, antioxidant properties, proteins and as with all of our oils packed with vitamins.

Vitamin E - This plant based Vitamin E is easy for your skin to absorb helping to retain the natural moisture in your skin and is a powerful antioxidant.

Ylang Ylang Extra Essential Oil - This stunning deep floral scent helps to balance dry skin.

Lemongrass Essential Oil - Refreshing and vibrant.
How to use

This butter is rich and the perfect excuse to take a few minutes to yourself. This is how we love to use it; first melt the butter in your hands, then working from your feet upwards massage it in with circular motions, helping to improve circulation, finishing with long upward strokes. Allow a couple of minutes for the butter to soak in, while enjoying the delicious scent, before getting dressed. This butter has been the perfect addition to our morning routine!
View full details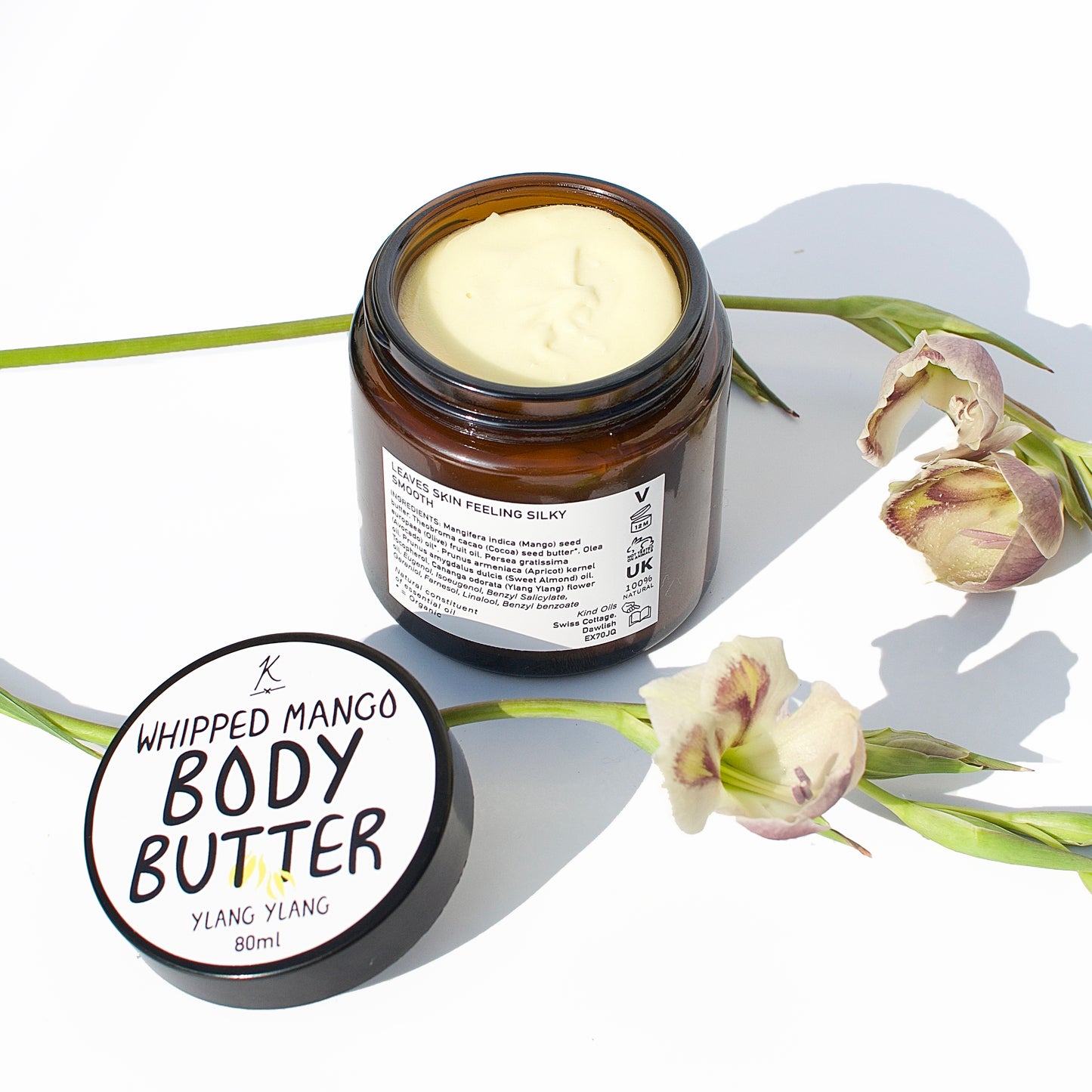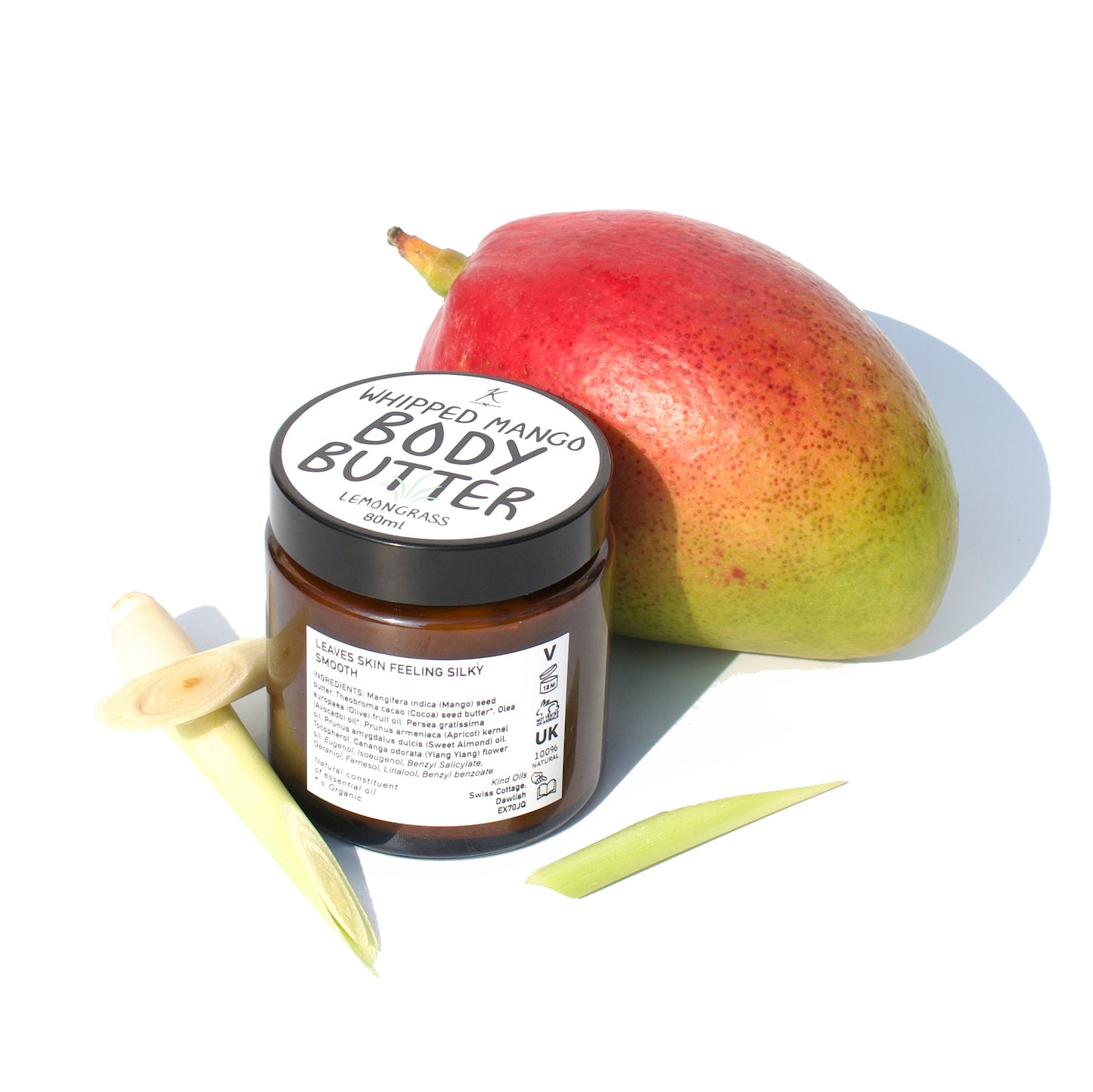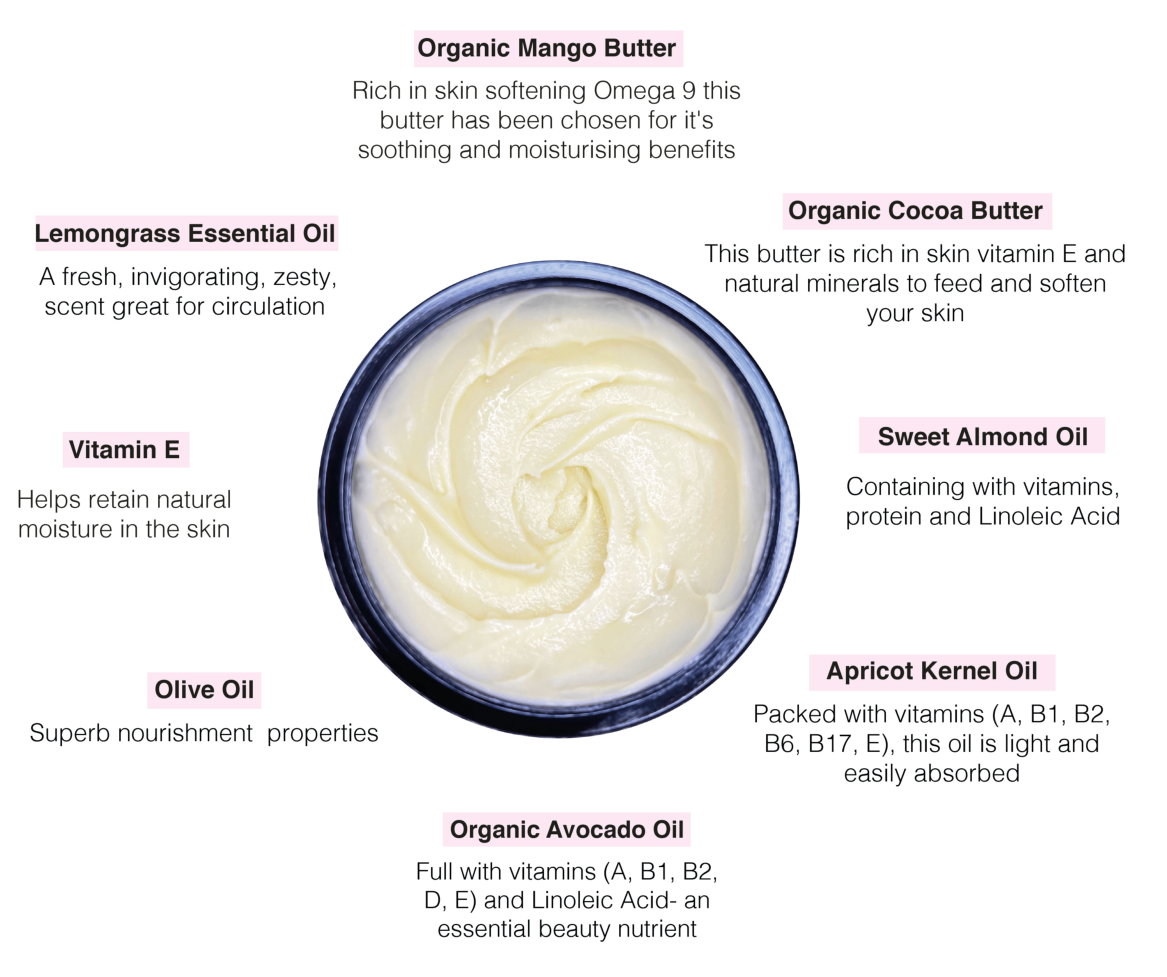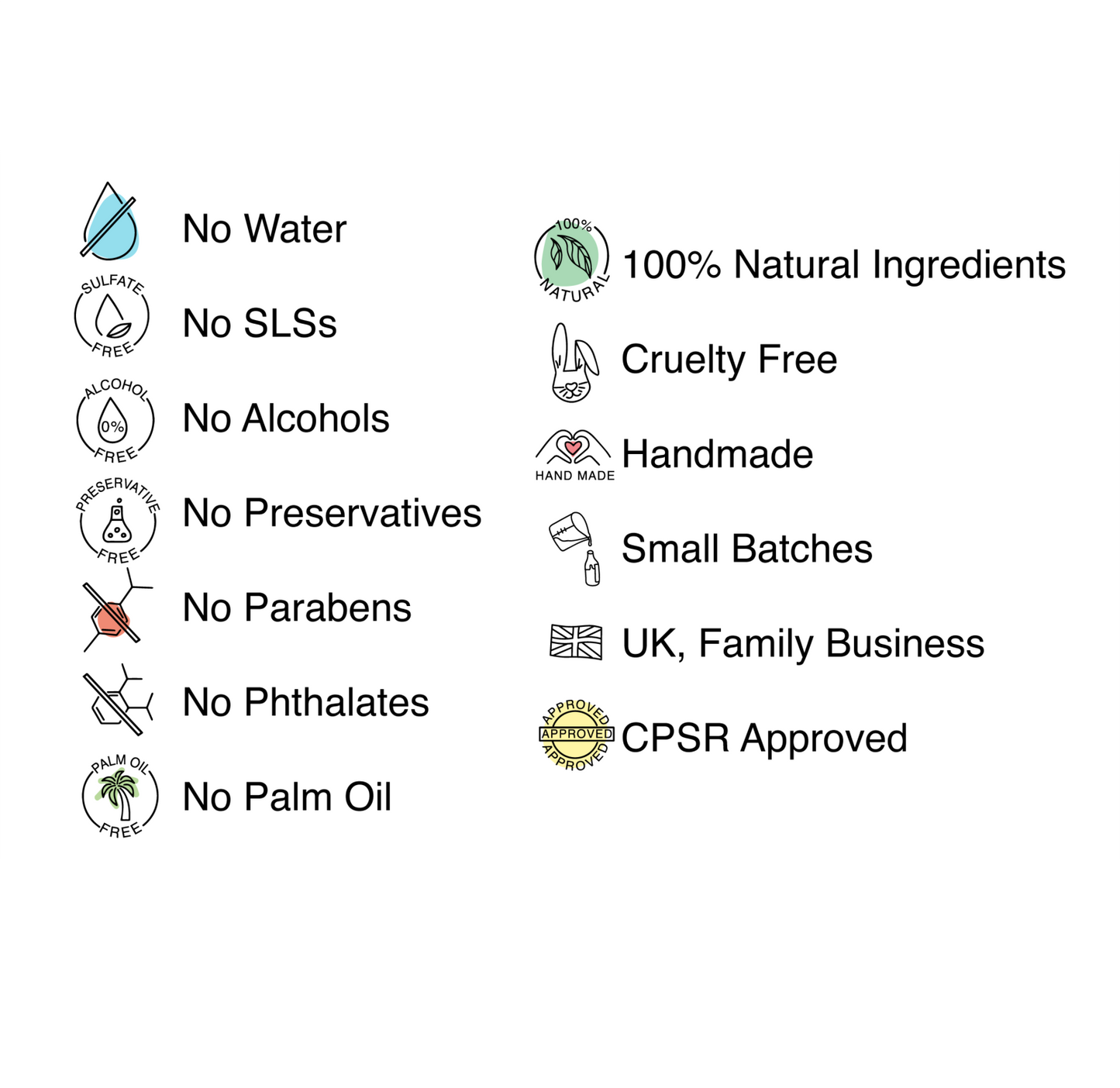 Beautiful Butter
By far the most moisturising, nourishing body butter I have ever used! My favourite of the two is the Ylang Ylang, it smells lovely-light and florally. The butter itself is so rich so you only need a small amount and it lasts the whole day, my skin still feels moisturised by the end of the day. Couldn't recommend enough for dry skin!
Super soft
Love this body butter. It's sooooo soft and the ylang ylang scent is very calming.
Spa in a jar!
I bought this a while ago, and I love it! It smells divine and literally melts into your skin, leaving it feeling and looking amazing. It's like a spa day in a jar! Definitely recommend.
Not sure what's best for you?
Drop us a message telling us about your skin an we'll reccommend products for you!
kind-oils@outlook.com