Regular price
Sale price
£22.50 GBP
Unit price
per
Sale
Sold out
If you're looking for a way to give your skin an extra boost then look no further than this Detox Face Mask. Containing everything you need to remove impurities, tone and condition your skin, on a weekly basis, for a month. It will leave you with an even complexion and smooth, nourished skin. 

This face mask kit contains... 

A cute mixing bowl made from fallen palm leaves (completely biodegradable)
A bamboo applicator brush
Dry French Green Clay to draw out impurities (please note this is now delivered in a stand up pouch not a glass jar as in the photos)
Coconut Glycerine to hydrate the skin and create a lovely silky feel to the mask
Manuka Honey Water to stop blemishes in their tracks 
Bamboo and cotton face cloth
Light Face Oil
Ingredients

When it comes to what you put on your skin we believe the ingredients are the important part. So, why buy me? Because I contain all of these amazing plants...

Dry French Green Clay - Rich in mineral elements that naturally help to rejuvenate the skin and draw out all impurities.

Coconut Glycerine - Adds a silky smooth texture to the mask while moisturising and softening the skin.

Manuka Honey Water - This water has antiseptic properties to kill acne causing bacteria. It's calming, balancing and toning leaving you with a revitalised complexion.
How to use

In your palm leaf bowl mix 3 spoons of the Green Dry Clay, 2 spoons of Glycerine and 5 drops of Honey Water and mix into a smooth, thick mask. If you prefer a thinner texture simply add more of the water. Using the brush, smooth the mask over your face and relax for 10 minutes. Wipe off with warm water and admire your soft, rejuvenated skin! Use once a week.
View full details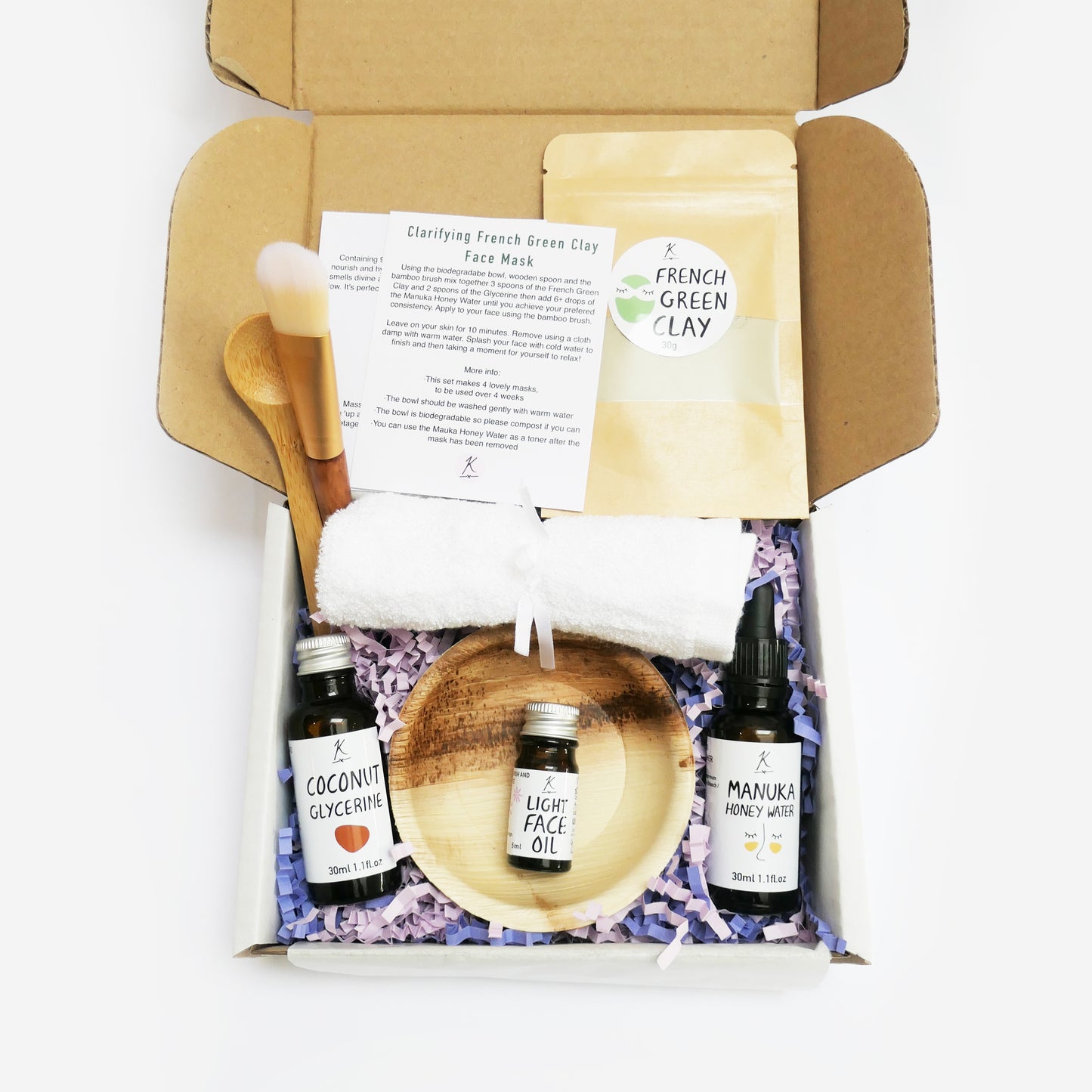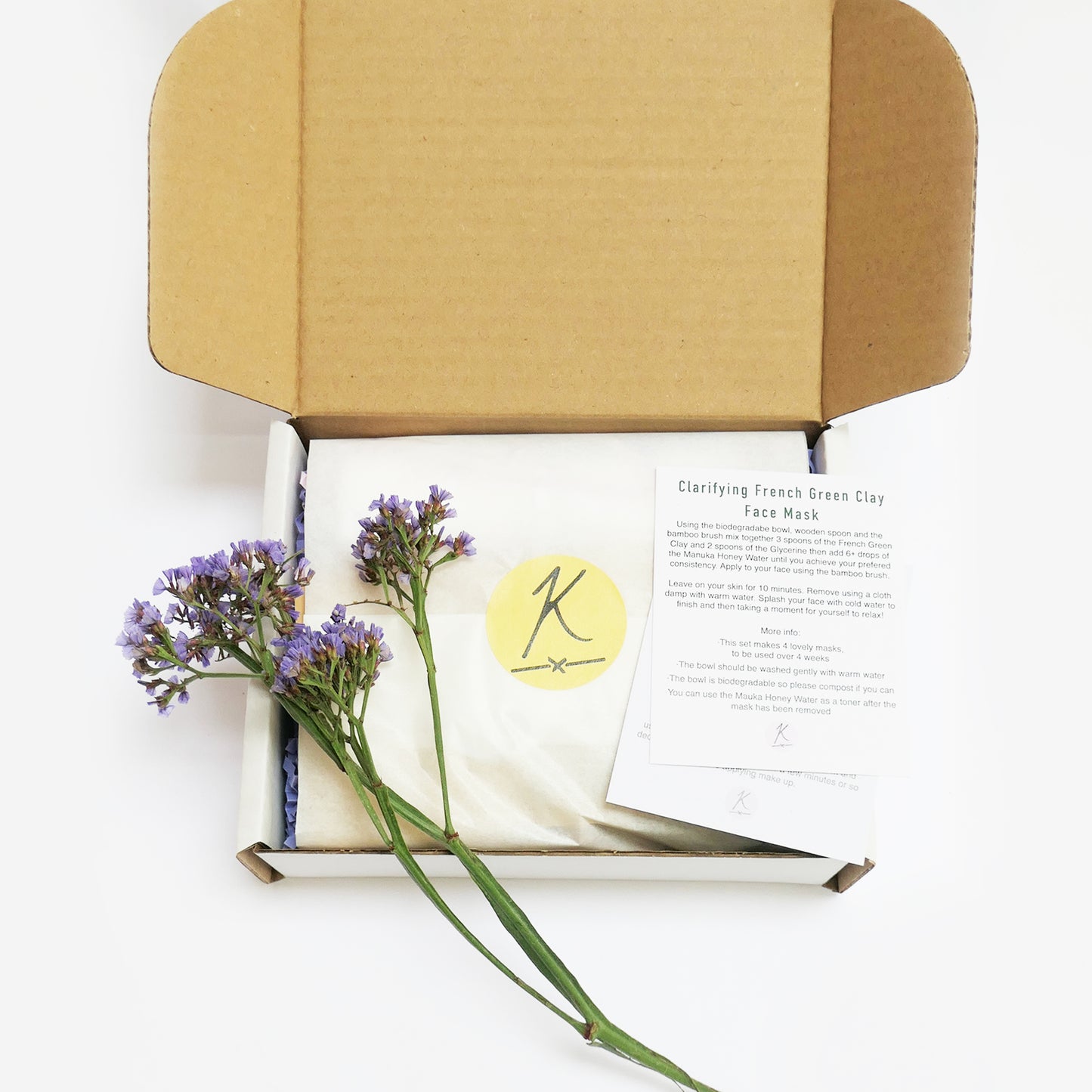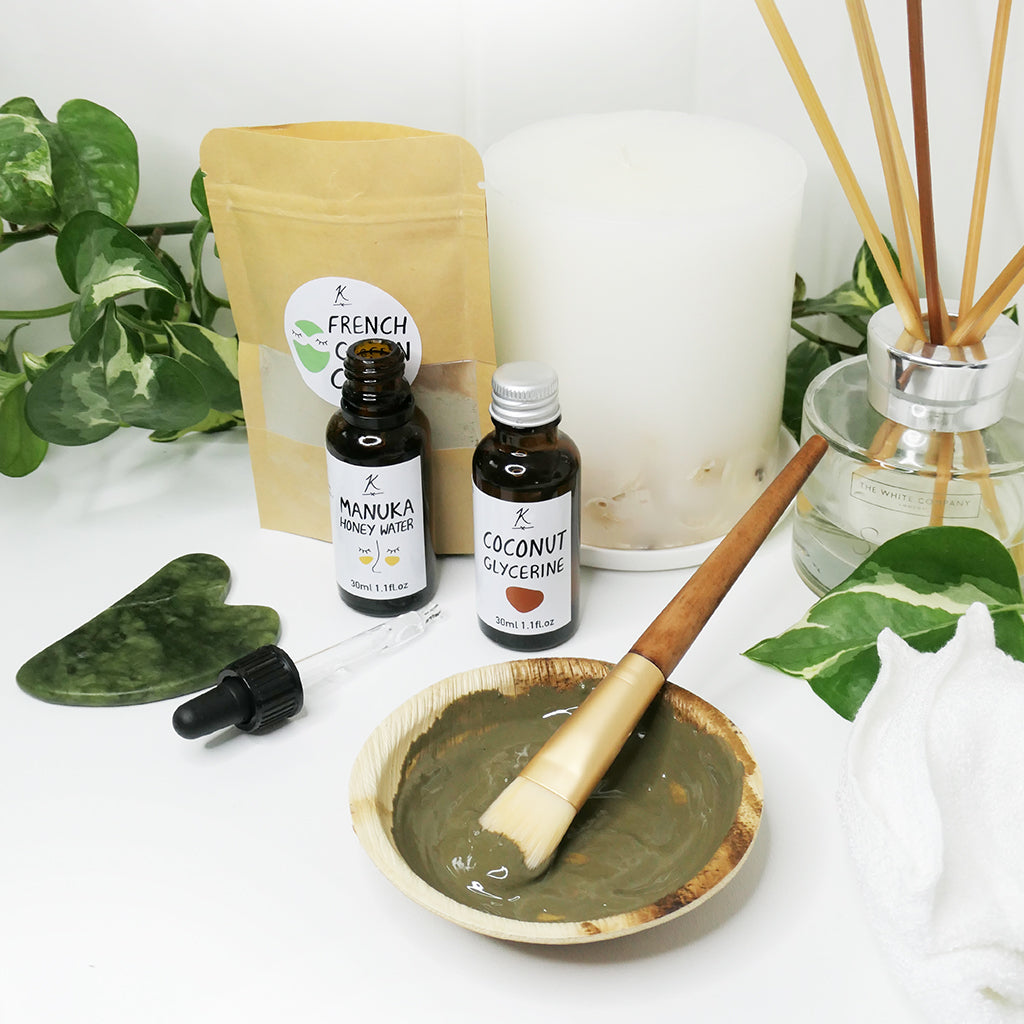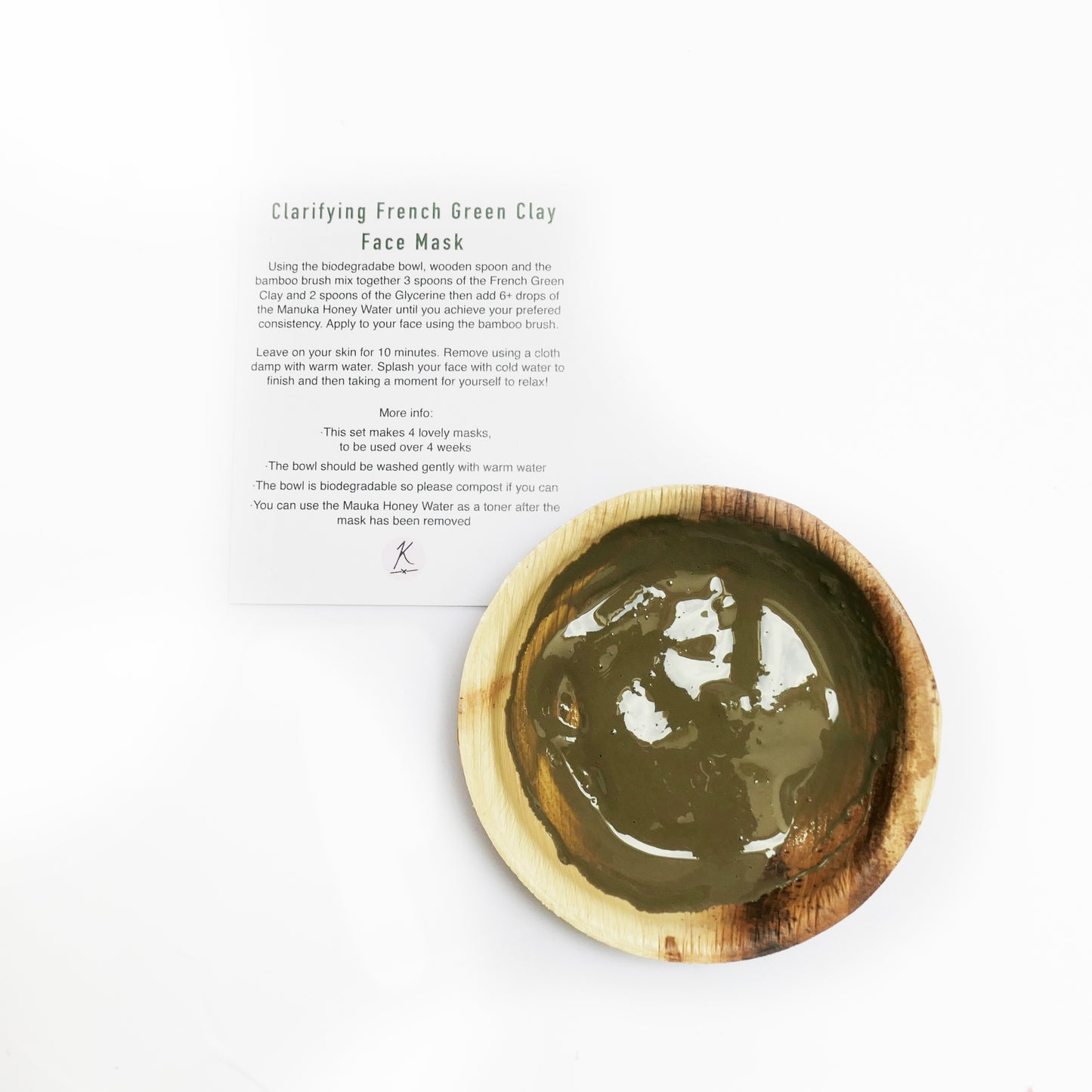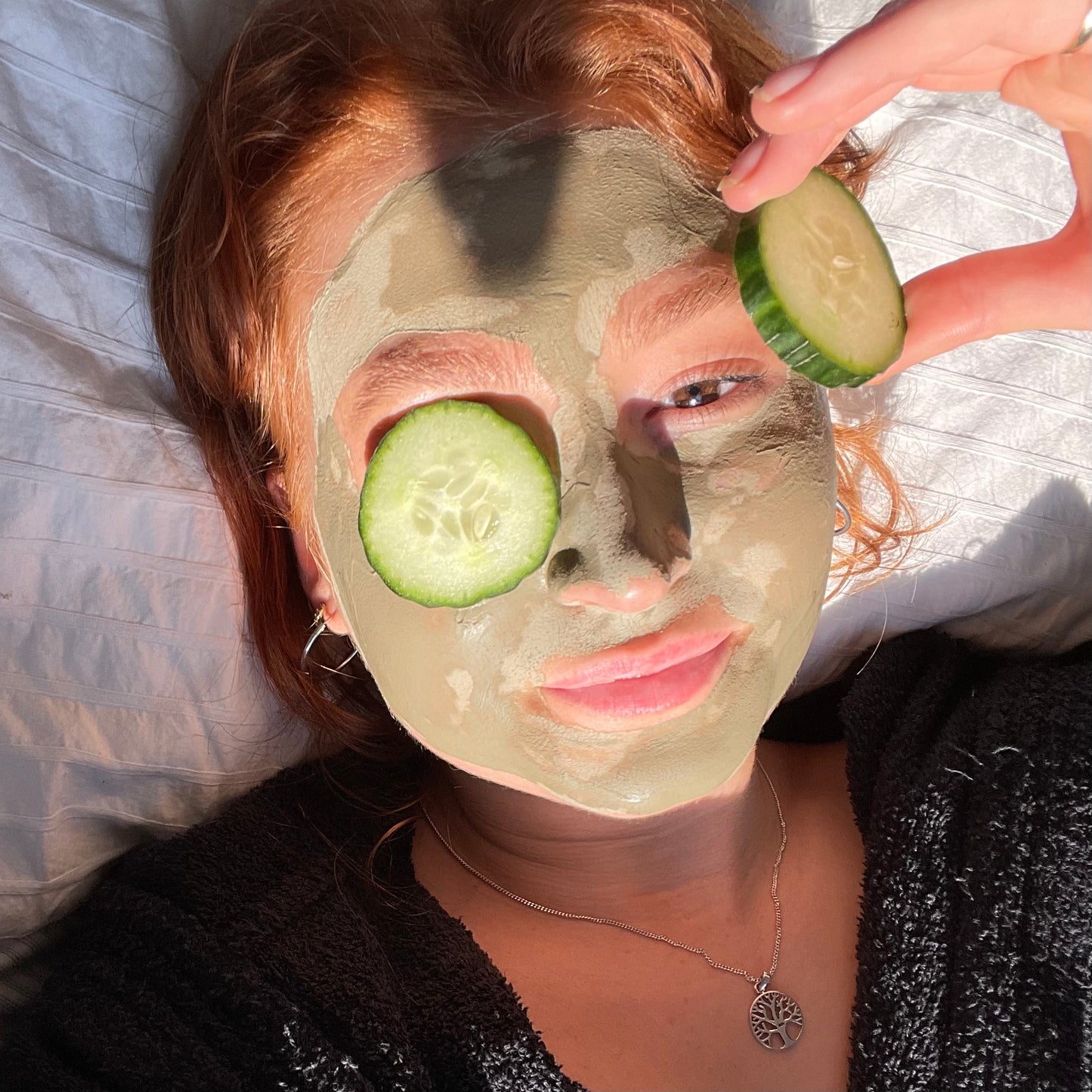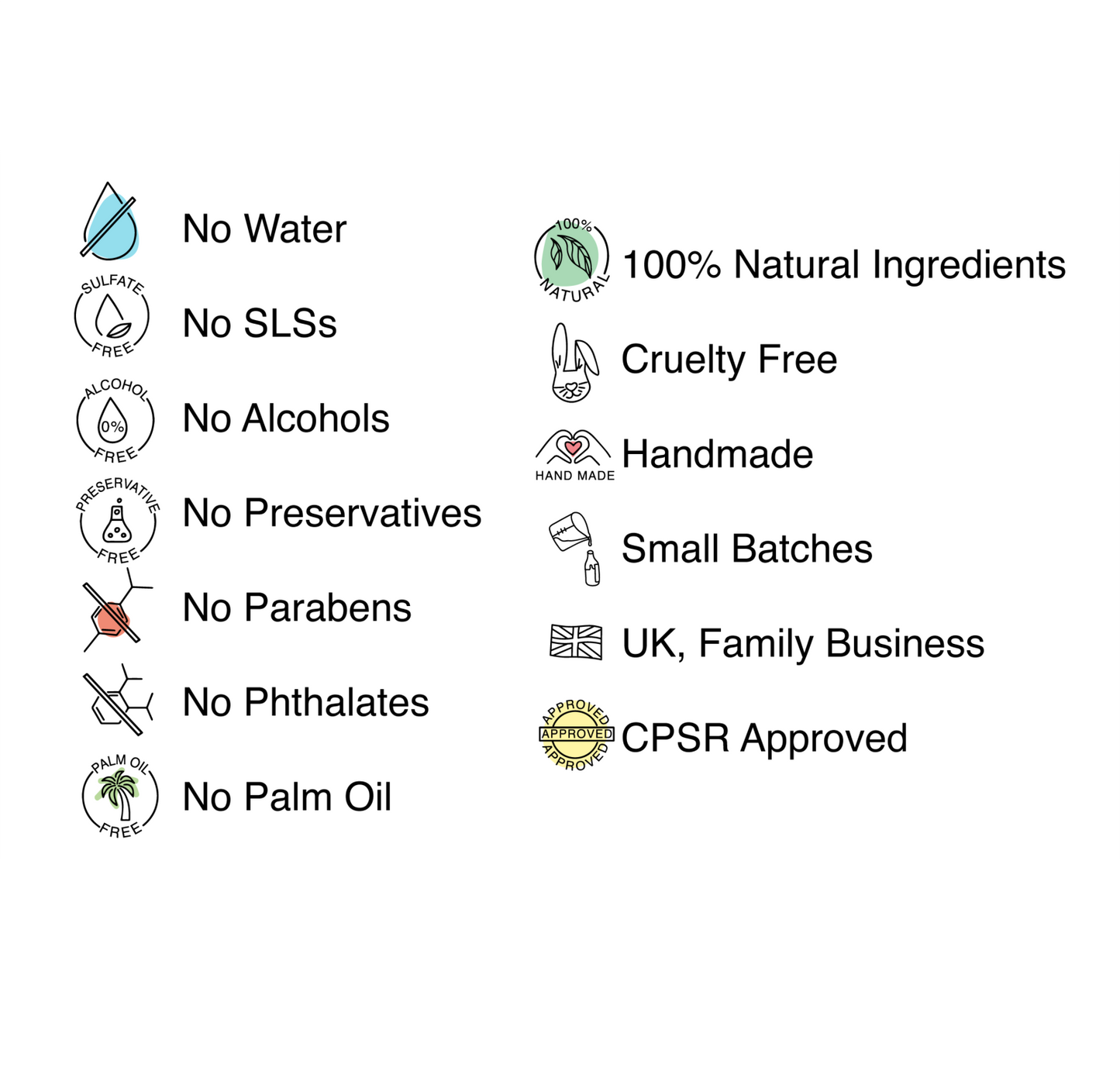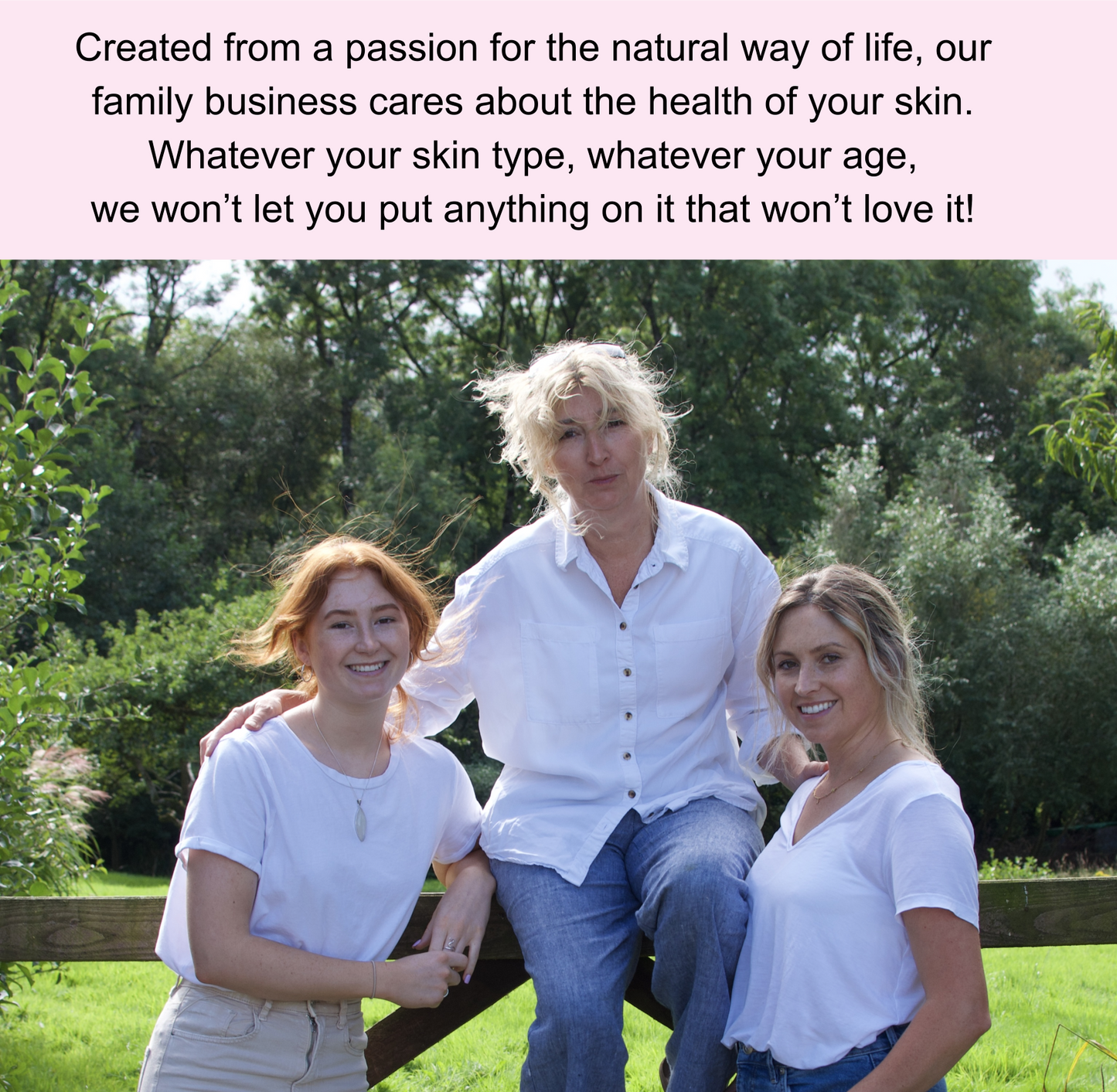 Fantastic
Use this for the first time last night as my skin was looking tired and dull. My skin felt so clean afterwards and I had a healthy glow. Looking forward to my weekly treat now. Thank you!
Not sure what's best for you?
Drop us a message telling us about your skin an we'll reccommend products for you!
kind-oils@outlook.com