Regular price
£0.00 GBP
Sale price
£28.95 GBP
Unit price
per
Sale
Sold out
Who can resist cute mini things? We are obsessed with this mini set which gives you, or someone you love, the goodness of the entire range but in oh so cute mini bottles. Discover which products are your favourite!

This collection contains mini versions of all of the Kind Oils products including:
Body Butter - 25ml
Body Oil - 10ml
All In One Balm - 15ml 
Foot Balm - 15ml
Purifying Face Wash - 15ml
Conditioning Cleansing Balm - 15ml
Illuminating Light Face Oil - 5ml
Rejuvenating Rich Face Oil -5ml
Brightening Rose Water - 10ml
Clarifying Honey Water - 10ml
Strengthening Nail & Cuticle Oil - 2.5ml 
Organic Facecloth
Why buy me? I contain tiny versions of all the amazing Kind Oils products so you get to try each one. Plus they are super cute and will look lovely in your bathroom! 
To find out about each product and all the amazing plants they include have a look at each product's page. 
Ingredients

To find out about each product and all the amazing plants they include have a look at each product's page.
How to use

To find out about each product and how to use them visit individual product pages.
View full details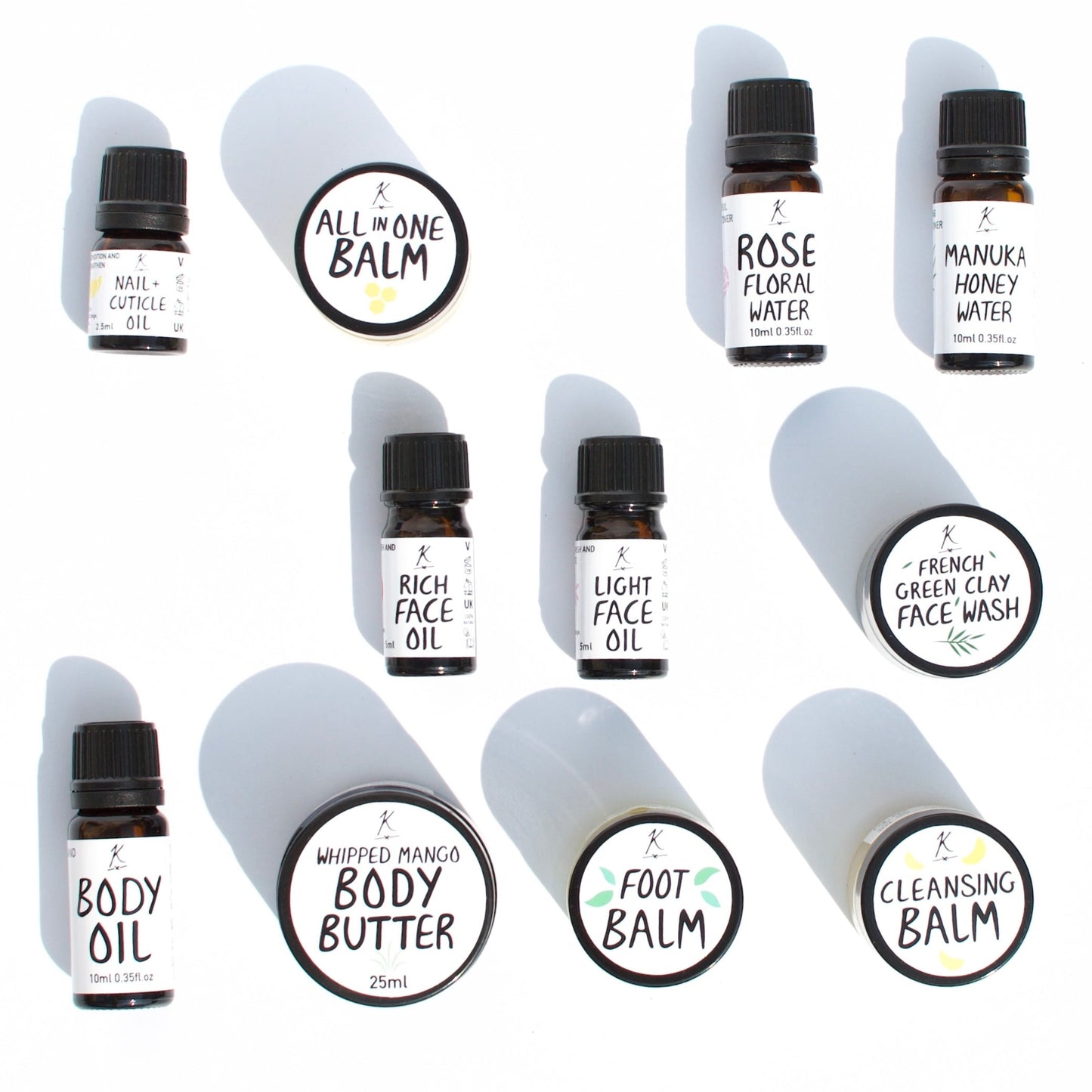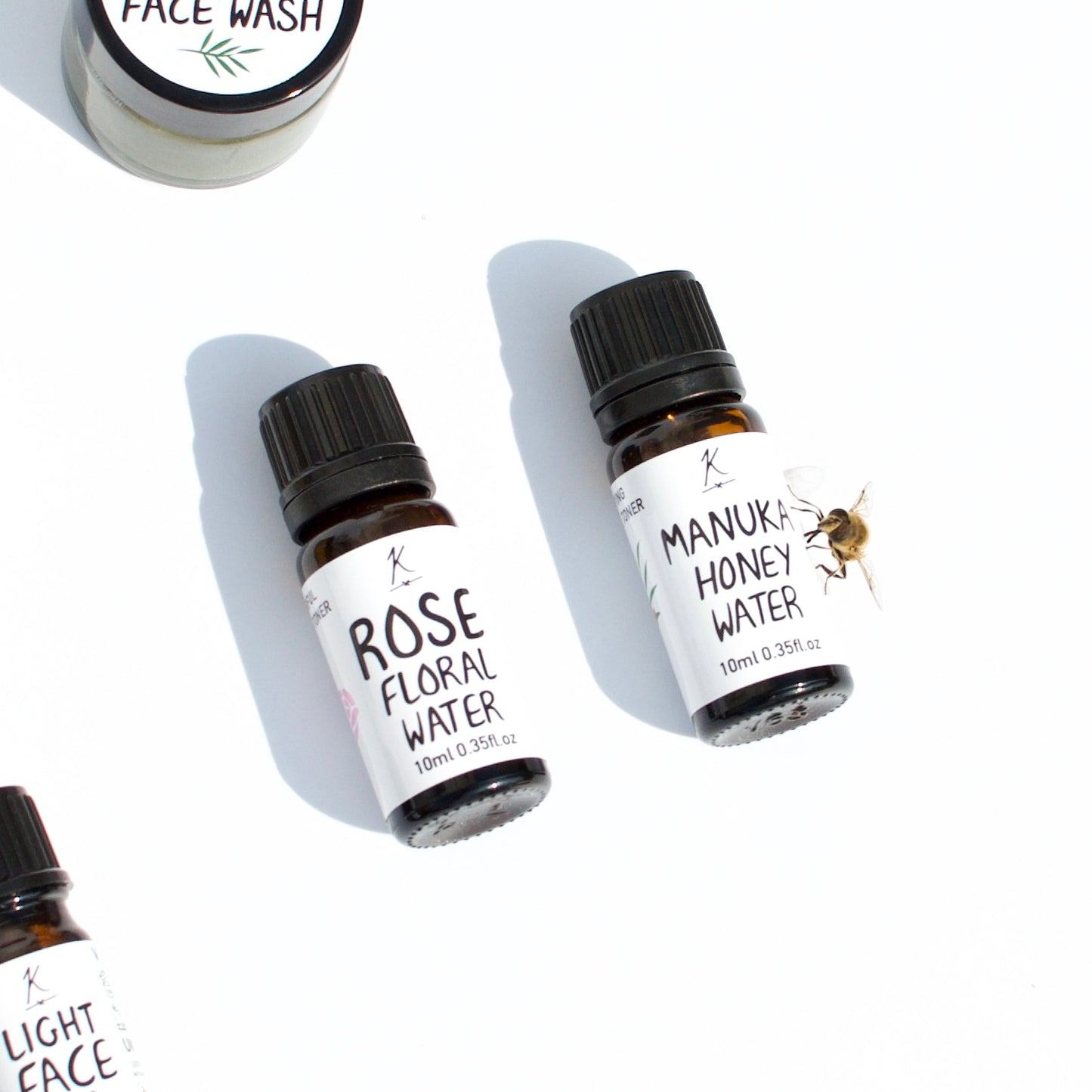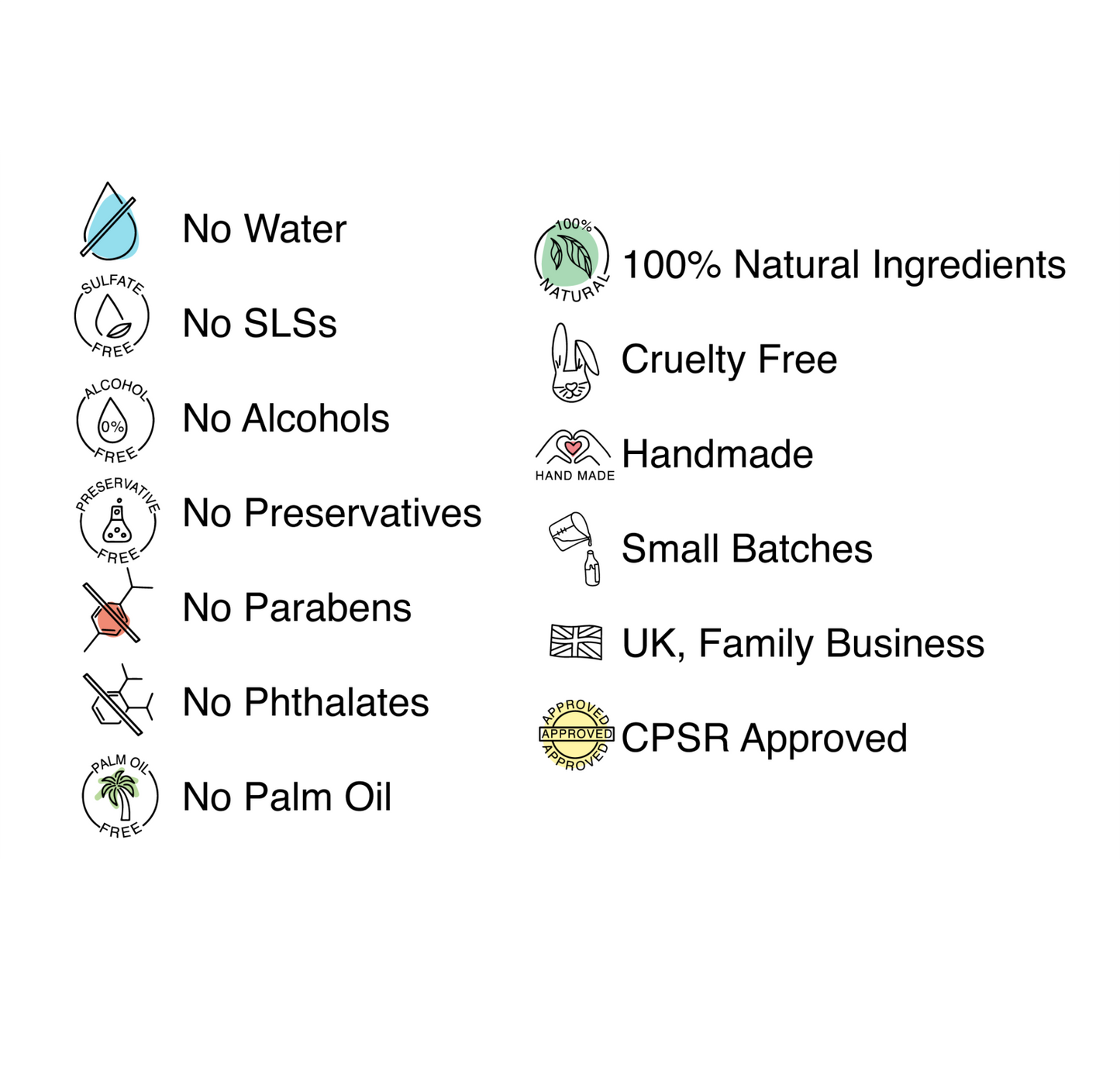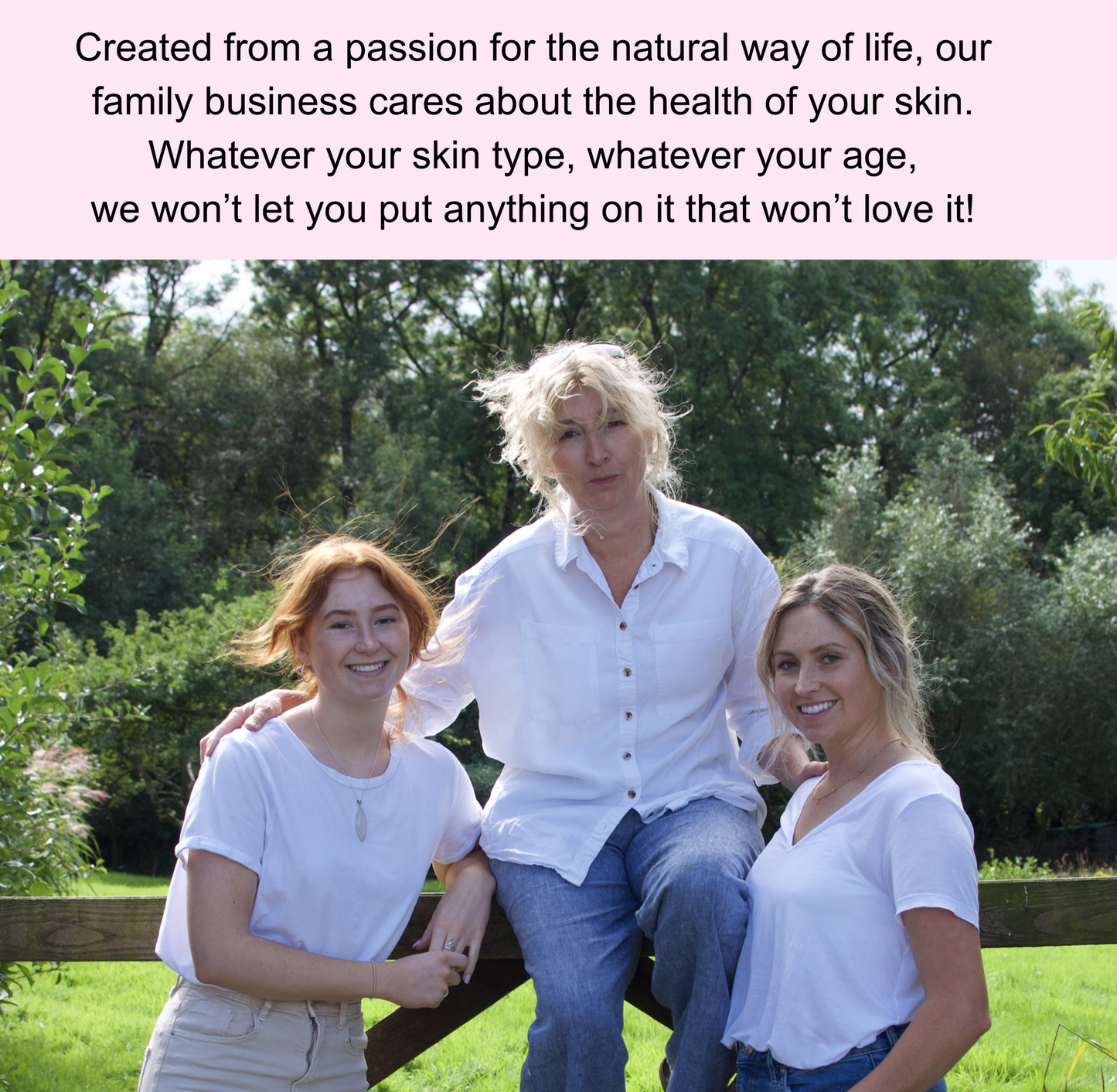 100% will buy again
I've always wanted to have an easy and quick skincare routine and I wanted to try something new. These samples are amazing, and not that small because there is plenty in each sample.
I use the cleansing balm, makuna honey water and facial oils (rich at night, light in the morning) and my skin feels so amazing, smooth and moisturised without feeling greasy.
Highly recommend this samples box to try everything out.
Definitely buying again!
Thank you kind oils x
Love Kind Oils!
This is the 3rd time I have ordered, having started with the minis set last year, because I love how great my skin looks and feels. I've also ordered a minis set for my friends birthday as I'm sure she'll love it too!
Lovely little set
I've been struggling with my skin due to being busy single mum and lack of time for self care but treated myself to this little kit to test it. Only used it for a couple of days and already my skin feels and looks much healthier. Will be ordering full size bottles. Thank you Kind Oils!
Fabulous
Great way to try all the wonderful products.
Love it!
After spending lots of £££ on so many different lotions and potions for my face, I finally decided to give the minis a go. My skin hasn't felt or looked this good in such a long time. I definitely won't be trying anything else!
Not sure what's best for you?
Drop us a message telling us about your skin an we'll reccommend products for you!
kind-oils@outlook.com